Rap superstar Drake may have reigned atop the Spotify streaming charts in previous years, but his dominance and that of Hip-Hop artists overall has slipped in 2021, falling behind KPop and Latin trap.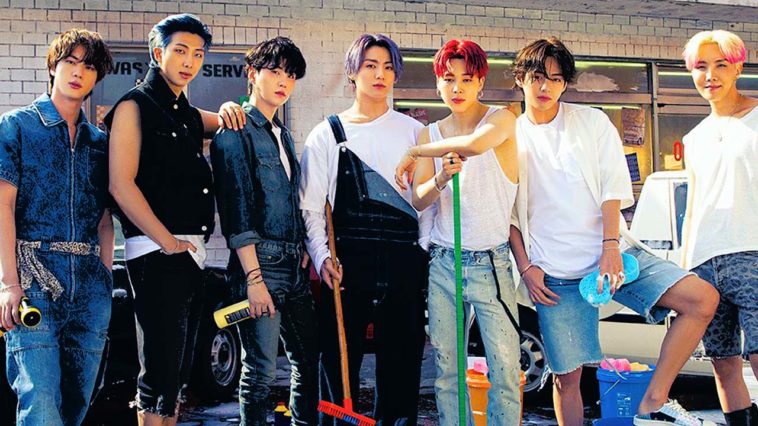 169 Views
Comments Off on US Hip Hop Caught Slipping! Dominance On Spotify Beat By KPop And Latin Pop
Drake, Juice WRLD Among Spotify's Top Artists of 2021
For the second year in a row, Drake and the late Juice WRLD are among some of the most-streamed hip-hop artists on Spotify's "Top Artists of 2021 Global" list.   
Drake comes in at number four behind Latin sensation, Bad Bunny, Taylor Swift, and KPop band, BTS. The only other rapper on the list is the late Juice WRLD, who closes it out at number 10.
Latin superstar Bad Bunny achieved a two-peat at #1 for the second consecutive year, earning over 9.1 billion streams worldwide during the tracking period.
Lil Nas X, Pop Smoke And Doja Cat's Drops Among Spotify's Lists
Though artists like BTS, Olivia Rodrigo, and Bad Bunny dominated the charts this year, so did Lil Nas X and Doja Cat.
Doja Cat had an incredible year with the release of her album "Planet Her." It came in at #5 on Spotify's Top Albums of 2021 Global and the hit "Kiss Me More" featuring SZA was the 7th song on Spotify's top songs of the year.
Lil Nas X takes second place on the Global Songs list with "Montero (Call Me By Your Name)" and number six on the Global Albums Chart with his debut album Montero. 
Pop Smoke's Shoot For The Stars Aim For The Moon claims ninth place on the Global Albums list while Juice WRLD's Legends Never Die takes the fifth spot on Top U.S. Albums.