R&B superstar Trey Songz and his girlfriend Yasmine Lopez are doing the most to make it a hot winter. The popular couple have social media's full attention after unloading new pics to the masses completely adding new meaning to the concept of thirst trappers.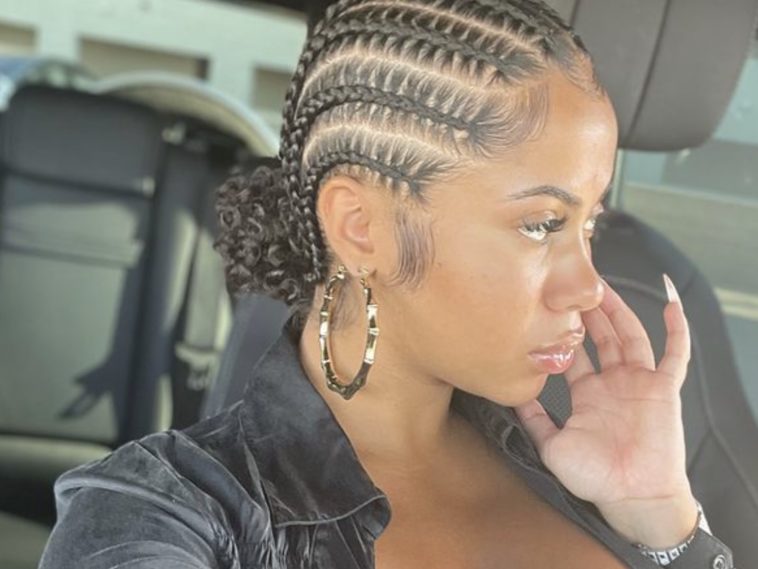 @sohh @sohhdotcom

109 Views
Comments Off on Trey Songz + GF Yasmine Lopez Are Legit Thirst Trapping
Trey Songz + GF Yasmine Lopez Thirst Trap
Over the past 24 hours, Trigger Trey and Yasmine have blessed the Internet with fresh shots. The latest – however – are much more than your typical selfies and resurrect the need for a 'Not Safe For Work' hashtag.
"Don't leave ya girl round me 🤷🏽‍♂️ "situaaaationss will ariiiiise….""
Yasmine Lopez Confirms Trey Songz Dating
Earlier this month, Miss Lopez hopped onto Instagram with a jaw-dropping new shot alongside Trigger Trey. The shot featured Songz snapping the pic while they're both draped in steamy nighttime attire.
"It ain't no photoshop 🌚🙃 @treysongz"
Trey Songz Sex Tape Leaks Online
In a recently leaked video, a woman is performing an x-rated act on a man whose face can't be seen, but is believed to be the Grammy-nominated crooner Trey Songz. Once the footage went viral, Songz trolled the Internet chaos by posting pics of himself looking at a phone in shock, wearing a hat that says "Hoes Mad." He later added an IG post to promote his OnlyFans page, and a video alluding to his manhood and how it impacts his walk.
"😳"
Details Emerge On NFL Game Arrest
Trigga Trey was just trying to eat in peace. Recent details had emerged about the music veteran's recent arrest at an NFL playoff game and why it went down.
A new video from the Trey Songz saga shows he had a good excuse to take off his mask at one point during the Chiefs game — but it won't help his case with cops. As you can see, Trey's face mask was in chin strap mode as he chowed down on a cup of french fries. While masks were required for all fans, the stadium does allow an exemption for eating and drinking. However, we're told this was about 10-15 minutes before the KCPD officer came over — backing up 3 visits from stadium security — demanding Trey pull up his mask. The other interesting element to this new video is that you can see there are at least a couple other fans watching the fight who didn't have their masks up. (TMZ)