It was a regular Friday evening for 50,000 festival-goers excited to see rap star Travis Scott perform. Everything was great until it wasn't and now a rowdy crowd has ended in a night of chaos and death.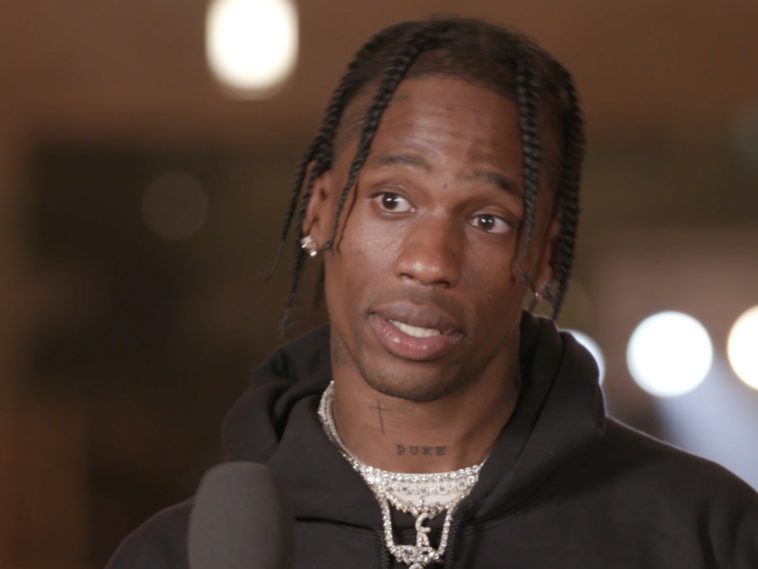 179 Views
Comments Off on Travis Scott's AstroWorld Tragedy: What Happened As It Happened Per First-Hand Accounts
Travis Scott's annual Astroworld Festival ended in tragedy late Friday night and eight people were confirmed dead with hundreds more injured at the sold-out event at NRG Park in Houston.
100,000 tickets were sold out for the two-day event. Festival doors opened at 2 pm and there are pictures of crowds running through the gates excited for a fun night ahead. But there were ominous indications from early on that crowd control was lacking.
Mycah Hatfield, an ABC news reporter from Houston's took to Twitter to share footage early in the day of the gates being rushed.
As we were arriving to the Astroworld Festival at NRG Park right at 2:00, a stampede burst through the gates. Hundreds of people destroyed the VIP security entrance, bypassing the checkpoint. People were trampled. Some were detained.
Travis Scott began his headlined set at 9pm and panic began to spread immediately. Houston Fire Chief Samuel Pena said "At approximately 9:15 the crowd began to compress towards the front of the stage and that caused panic and injuries.
According to reports, the crowd was large due to security allowing people into the festival who didn't have tickets. There is even footage of people being trampled by massive crowds and passing out in the crowd.
At one point, the surge toward the stage was crushing. Another Twitter user shares footage of a festival goer urging people on stage to stop the show, crying for help and telling the stage crew that the show must stop because someone is dead. However, it did not result in the stop of the show as Travis can be seen continuing to perform.
Another person can also be seen in this video yelling at the stage crew and Travis to stop the show due to people passing out and dying in the crowd.
Concert-goer Ayden Cruz went to Instagram to let the world know that tragedy could have been avoided if officials heeded the cries for help. He wrote on his instagram story, "It wasn;t too late to stop the show. Imagine being mocked because you care more about helping people whose lives are in danger over a concert."
In another shockingly upsetting video you can see Travis Scott singing on stage and performing while paramedics are trying to carry an unconcious person out of the crowd. People were yelling for help but their cries fell on deaf ears.
Houston Fire Department and Harris County medics transported 23 people to hospitals from #AstroWorld, 17 of those patients were taken away during the worst of the ordeal, according to HFD Chief Peña, who also said CPR had to be performed on 11 victims.
In response to the tragedy Travis took to twitter saying, "I am absolutely devastated by what took place last night, My prayers go out to the families."