Houston hip-hop star Travis Scott knows the marathon continues after the George Floyd verdict. While the Grammy nominee acknowledged relief over the news that ex-cop Derek Chauvin has been convicted of murder after kneeling on Floyd's neck for over nine minutes, he says there's more work to do as a society.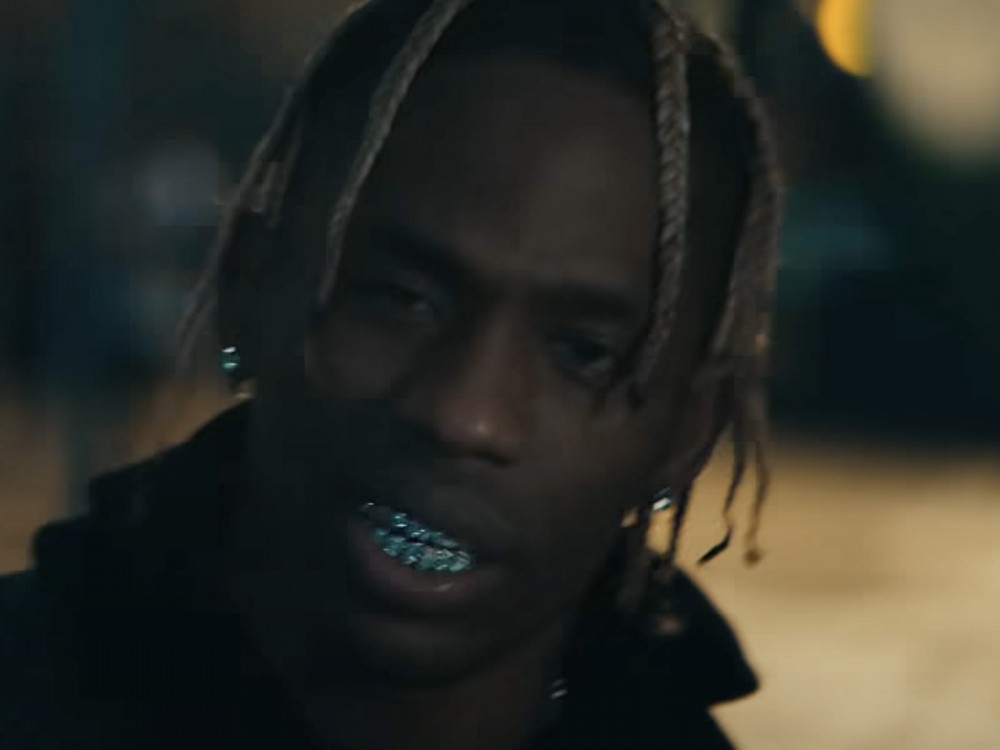 @sohh @sohhdotcom

179 Views
Comments Off on Travis Scott Weighs In On George Floyd Verdict
Travis Scott Says We Have To 'Get To The Next Step'
Travis Scott is among the millions of people glad to see some justice with Derek Chauvin being convicted on all counts related to George Floyd's death. The "Sicko Mode" hitmaker told the Associated Press that the work isn't over, however.
"I mean, we felt, like, that we finally got justice toward some sh*t that was just very disgusting. You know, for it to take so long to finally catch something like a verdict like this for the things that happen every day—even during the week of his trial, you're seeing still it's continuing—I'm glad that it's justice for the Floyd family."

"Now that we can try to work forward to even just try to stop it, in a mass picture, you get what I'm saying? Trying to get to the next step where we can halt this attack, you know, whether it's from the police or any walking person and just try to get to a more balanced spot in the world. Because this shit, it's just crazy."
Hip-Hop Reacts To George Floyd Verdict
The hip-hop community is speaking out after an emotional verdict went down aiming to keep ex-cop Derek Chauvin behind bars for decades. Everyone from Meek Mill and Young M.A to "Power" creator Courtney Kemp have come forward to weigh-in on George Floyd's family and supporters finally receiving justice.
"You have to literally get killed on camera to get a chance at justice as a black man in America …..I salute you black king rest in power!!"
George Floyd's Killer Convicted Of Murder
After days of testimonies and publicized court appearances, Chauvin's fate was announced Tuesday afternoon. The ex-cop has officially been convicted on all charges by a jury in the Hennepin County court.
The 12 jurors found him guilty of second-degree unintentional murder, third-degree murder and second-degree manslaughter in George Floyd's death in May 2020. The maximum sentence for second-degree unintentional murder is imprisonment of not more than 40 years. The maximum sentence for third-degree murder is imprisonment of not more than 25 years. The maximum sentence for second-degree manslaughter is 10 years and/or $20,000. (CNN)
Earlier in the month, City Girls' Yung Miami called out the judge for seemingly favoring the police officer who killed Floyd, Devin Chauvin. When a fan responded to YM statement shortly afterward, YM was quick to reply by emphasizing her original words and standing by them.
"I feel like the judge is on Derek Chauvin side! SMH."
Doctor: Drugs Did Not Cause George Floyd's Death
Recently, Dr. Martin Tobin testified for the prosecution in the Derek Chauvin trial. He refuted the argument popular among Chauvin supporters that George Floyd died as a result of a drug overdose at the same time Chauvin was putting his body weight on Floyd's throat.
"A healthy person subjected to what Mr. Floyd was subjected to would have died." (Dr. Tobin)
Deadly Force Wrongfully Used Against George Floyd
A Los Angeles Police Department use-of-force expert, Sergeant Jody Stiger, said that no force was necessary at all in this case. Given the circumstances, Floyd should not have had anything happen to him, considering he was already handcuffed and not resisting.
Floyd was in the "prone position, handcuffed not attempting to resist, not attempting to assault the officers," Stiger said in his assessment, adding that Floyd was "not actively resisting at the time" nor did he "communicate that he was attempting to resist or evade them." (HuffPost)