Canadian rap star Tory Lanez is joining the list of hip-hop's cannabis entrepreneurs, putting himself in the same lane as JAY-Z and Lil Wayne. The Grammy-nominated artist has created his own brand to blaze, called Black Leprechaun.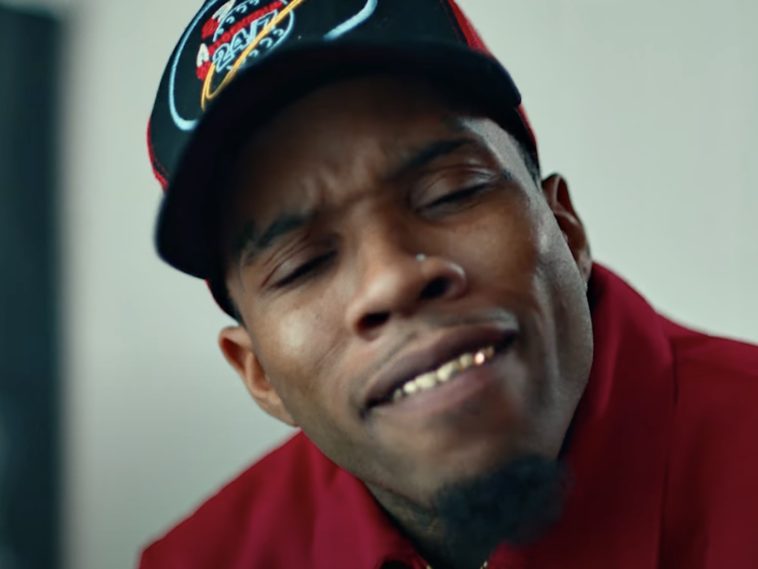 @sohh @sohhdotcom

99 Views
Comments Off on Tory Lanez Is Ready To Take Over The Cannabis Industry
Tory Lanez Is Ready To Take Over The Cannabis Industry
Tory Lanez has partnered with Bay Smokes, a minority/woman-owned company, to launch his Black Leprechaun brand of cannabis products. The name seems like a wink-and-nod to the short jokes that Tory has been subject to lately; now he's hoping to turn that nickname into new business.
"We chose to work with Tory because of his passion for the plant and his brilliance when it comes to marketing." (William Goodall, CEO of Bay Smokes)
Tory Lanez Reveals Who's Responsible For Height Jokes
Recently, TL went to his Instagram page to playfully get at the police officer responsible for putting – on record – his height at 5'3 instead of 5'7 following last July's detainment in connection to the shooting of ex-friend Megan Thee Stallion. Aside from the jokes, he announced the launch of his very own cannabis line.
"Tomorrow is St. Patrick's Day ……. and I know ever since the damn cop lied about my height yall been calling me a "Leprechaun" 😒🤦🏽‍♂️😂…. so I felt it was only right that TOMORROW …. I release my DELTA 8 CANNABIS LINE entitled " Black Leprechaun " 🍀 🧙🏽‍♂️🧙🏽‍♂️ thank me later ….. IMAGINE THIS …. INDOOR FLOWER , OILS , EDIBLES , SHATTER & CRUMBLE …. LEGAL …. MORE ORGANIC ….. CAN BE FOUND ONLINE AND PURCHASED ….. SMOKERS U MAY NOT UNDERSTAND THIS NOW … BUT U WILL SOON … THANK ME LATER #Delta8 … #BlackLeprechaun 🍀🔥🍀🔥🍀 🖼 @iimoooona"
New York Moves To Legalize Cannabis
New York state lawmakers recently reached an agreement to legalize recreational marijuana in one of the world's biggest consumer markets, officially bringing the multi-billion dollar industry to the Empire State.
"A percentage of revenue that is raised will get invested into the communities where the people who suffered mass incarceration come from and still live in many cases," said Assemblywoman Crystal D. Peoples-Stokes, a Democrat who has spearheaded the legalization effort in the lower chamber for years. "For me this is a lot more than about raising revenue: It's about investing in the lives of the people that have been damaged." (New York Times)
Legal Cannabis In New York Is A Game-Changer
More hip-hop figures have been getting into the legal weed business as more states change their laws. JAY-Z has his cannabis brand MONOGRAM, Lil Wayne has GKUA, and Jim Jones has partnered with Saucey, to name a few. Previously blocked out of selling legally in New York, their businesses will be free to expand.