R&B singer Summer Walker is all about the positivity in 2021. The popular crooner has come forward to encourage a movement filled with good-hearted people.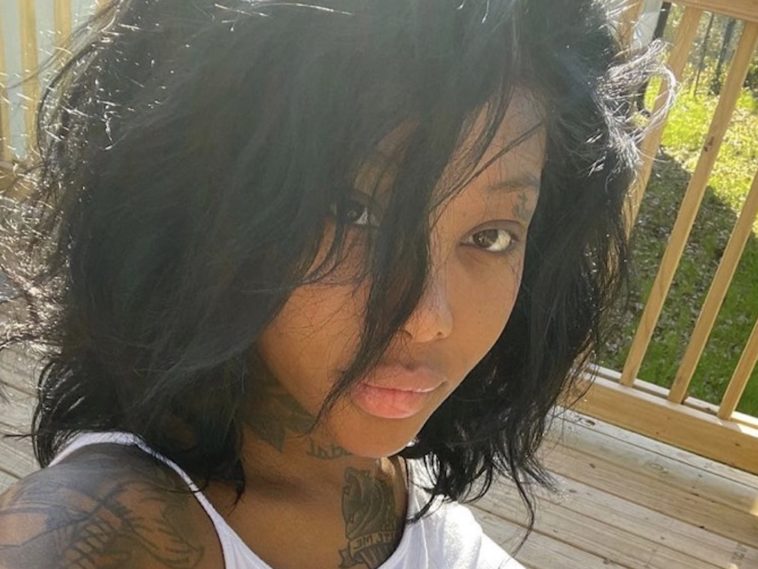 @sohh @sohhdotcom

159 Views
Comments Off on Summer Walker's Pushing For People W/ Good Hearts
Summer Walker's Pushing For Positivity
SW went to her Instagram page to share her uplifting message. Walker posted up a pic featuring a tweet encouraging people with good hearts to start winning.
"it's time for people with good hearts to finally win."
Summer Walker Shows Her Snap Back
A few days ago, the curvy crooner hit up her Instagram page with a pic suggesting she's immediately snapped back after welcoming new life into the world. The pics feature her snapping a selfie and then showing off her curve game in a bathroom.
"loner 🖤"
The eye-opening shots sparked a flurry of co-signs. Along with over 400,000 likes, everyone from singer Erykah Badu to Chicago rapper Dreezy showed Walker big love.
"😍😍🔥🔥🔥🔥" -DaniLeigh
"BAWDY 😍" -Dreezy
"Snap back 🔥🔥🔥" -Erykah Badu
Summer Walker Gives Birth
Walker's ride or die London On Da Track broke the news of their newborn daughter. The hitmaker went to his Instagram page with a look at their mini-me's hand along with a heartfelt caption.
"From the first time I held you in my arms I knew you were special I'm overwhelmed wit Joy I Can't even 🧢 this Allah's best birthday gift to me … priceless moments u can value forever ♾ @erykahbadu gratitude beloved for the genuineness and love. We grateful for yu being a part of our lil Princess bubblegum journey. @summerwalker this gift I can cherish 4L 🐍💚🐍"
Summer Wants Everyone's Egos Gone
The popular crooner recently came forward to speak on her wish for people's egos to go offline at least once a month in an effort for folks to be internally liberated. SW recently went to her Instagram page with the big request.
"I wish once every month all egos would disappear for the day. lol it'd be really cool to see all irrational anger, emotional projections, lack of introspection, denial, facades etc cease for the day. everyone would have to just operate as their true selves. it'd be vulnerable & liberating af🙂"