West Coast rapper Snoop Dogg has the theme song for Smoke Day – literally. The hip-hop superstar has come through to bless the world with his new From Tha Streets 2 Tha Suites album.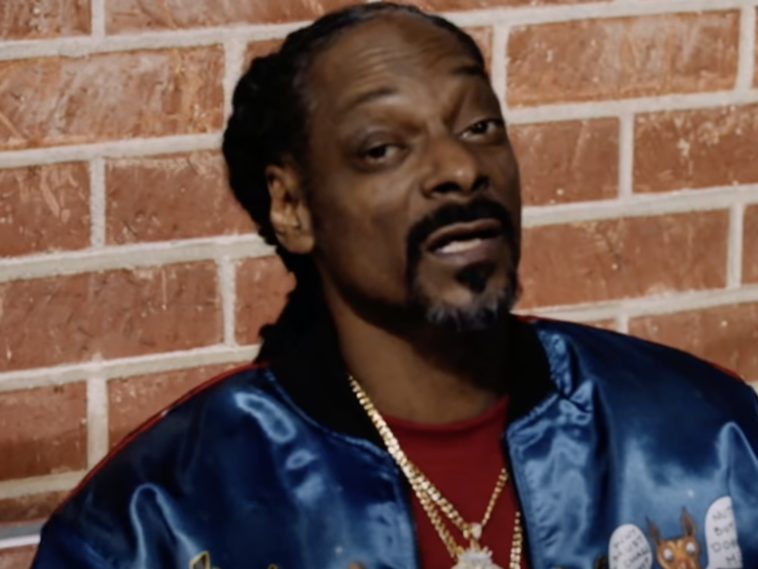 149 Views
Comments Off on Snoop Dogg Embraces Smoke Day W/ Surprise New Album
Snoop Dogg Embraces Smoke Day
Dizzle went to his Instagram page to get fans excited. Dogg teamed up with Music Choice to bless the world with his latest audio rollout.
"Its a @snoopdogg holiday 💪🏾 hear my new album and my classics today and all weekend on @musicchoice Big thanks to the family at @musicchoice for the support! 'From Tha Streets 2 Tha Suites' is on TV now! Just say "Rap on Music Choice" into your voice remote to listen or download the app: musicchoice.app.link/snoop"
Along with the new album, Snoop has come through with visual treatment off his LP.
Jim Jones Turns Up Over NY Cannabis
A few weeks ago, Dipset's Jim Jones went to his reliable Instagram page to geek out over breaking news of New York giving the green light to recreational cannabis. Jones shared a screenshot showing a headline revealing Governor Andrew Cuomo signed the bill into law.
"New York bout to b bad n bougie @sauceyextract"
New York Mayor Bill de Blasio also reacted to the state legislature legalizing cannabis and said the new law will "uplift communities of color previously harmed by criminalization."
"I am thrilled this legislation has achieved much of what we pushed for with that effort by prioritizing licenses for those negatively impacted by criminalization, expunging convictions for past marijuana charges and new social equity initiatives that will help communities most harmed by past marijuana laws," he said in a written statement. "I thank Assembly Speaker Heastie, Senate Majority Leader Stewart Cousins, Assembly Majority Leader Peoples-Stokes and Senator Krueger for fighting for justice through this important legislation." (New York Daily News)
Tory Lanez Reveals Who's Responsible For Height Jokes
Recently, rap crooner Tory Lanez announced the launch of his very own cannabis line.
"Tomorrow is St. Patrick's Day ……. and I know ever since the damn cop lied about my height yall been calling me a "Leprechaun" 😒🤦🏽‍♂️😂…. so I felt it was only right that TOMORROW …. I release my DELTA 8 CANNABIS LINE entitled " Black Leprechaun " 🍀 🧙🏽‍♂️🧙🏽‍♂️ thank me later ….. IMAGINE THIS …. INDOOR FLOWER , OILS , EDIBLES , SHATTER & CRUMBLE …. LEGAL …. MORE ORGANIC ….. CAN BE FOUND ONLINE AND PURCHASED ….. SMOKERS U MAY NOT UNDERSTAND THIS NOW … BUT U WILL SOON … THANK ME LATER #Delta8 … #BlackLeprechaun 🍀🔥🍀🔥🍀 🖼 @iimoooona"
New York Moves To Legalize
New York state lawmakers recently reached an agreement to legalize recreational marijuana in one of the world's biggest consumer markets, officially bringing the multi-billion dollar industry to the Empire State.
"A percentage of revenue that is raised will get invested into the communities where the people who suffered mass incarceration come from and still live in many cases," said Assemblywoman Crystal D. Peoples-Stokes, a Democrat who has spearheaded the legalization effort in the lower chamber for years. "For me this is a lot more than about raising revenue: It's about investing in the lives of the people that have been damaged." (New York Times)