West Coast rapper Saweetie isn't waiting around for publications to tell her who is the hottest music newcomers. Instead, the newly single rap heavyweight is putting people on who she feels is next to blow up in the hip-hop game.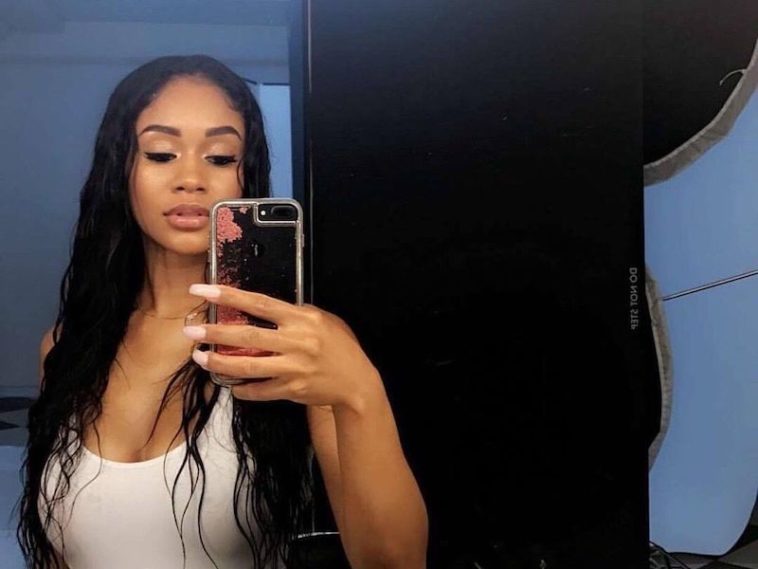 @sohh @sohhdotcom

159 Views
Comments Off on Saweetie's Working W/ New Artists On The Come Up
Saweetie's Working W/ New Artists
The California native went to her Instagram page to get fans pumped about hew music. Saw revealed plans to put out an annual summer playlist consisting of herself and rap rookies.
"new traditions!! ❄️ every summer I'm sharing my platform and dropping a fly ass playlist featuring artists who are up next 😛 This is season 1 🏝 U ready? 4/9"
The line-up of artists ignited a big co-sign from R&B star DaniLeigh in the comments section.
"This is hard 🔥🔥🙌"
Saweetie + Gwen Stefani Collaboration Coming
Aside from working with new artists, Saweetie's also clocking in work with music superstars. This week, rocker Gwen Stefani delivered massive news on her Instagram page. She shared the song's artwork which features her alongside Saweetie with the promise of it arriving Friday.
"slowclap…with a little extra sauce ❄️ @saweetie. coming 4/9 gx"
In early March 2021, Saweetie revealed plans to appear on someone's song and referenced the mystery musician as no one short of iconic.
"pretty b*tchin omw to the studio to do a feature for someone……. guess who 🥺😩 …… hint: she's iconic"
The New Stunning Look
A few days ago, Saw went to her Instagram page to unload a slideshow of new pics. The shots featured her rocking blonde hair and a caption hinted at rap star Quavo's former boo having a different number.
"new hair new number"
The pics ignited a flurry of co-signs including a comments section salute from vixen B. Simone.
"IKDRRRRRRR" -B. Simone
Quavo + Saweetie Speak On Leaked Elevator Footage
Last week, both Quavo and Saweetie came forward to speak out following a leaked 2020 elevator clip of themselves getting physical.
"We had an unfortunate situation almost a year ago that we both learned and moved on from. I haven't physically abused Saweetie and have real gratitude for what we did share overall."
In a statement, she said: "This unfortunate incident happened a year ago, while we have reconciled since then and moved past this particular disagreement, there were simply too many other hurdles to overcome in our relationship and we have both since moved on. I kindly ask that everyone respect my privacy during this time." (Inside Nova)