The 2023 Candy Crush Saga Tournament is about to begin and Saweetie has joined forces with the brand to show fans how to win diamonds and dollars. Winners will receive icy championship rings designed by the legendary jewelry brand, Icebox.

249 Views
Comments Off on Saweetie The Marketing Queen Teams Up With Candy Crush For $250K All-Star Tournament
After gracing the latest season of Bel-Air with her presence, Saweetie has created a short film with Candy Crush Saga, showcasing her acting skills. She teams up with the Icy Grl Angels to score some championship rings for the 2023 Candy Crush Saga Tournament. 
In the short film, the "Don't Say Nothin'" rapper, known for her love of bling, tries to raid the Icebox briefcase but fails—not even the Icy girl can get her hands on them. The only way to snag one of the impressive rocks is by being a tournament winner
Enter To Win!
The championship Icebox rings are topped with candies inspired by the game and are made up of only the finest gems. These aren't just any rings, either. The diamond-encrusted rings are worth $75,000 each and are only available to the first, second, and third-place winners.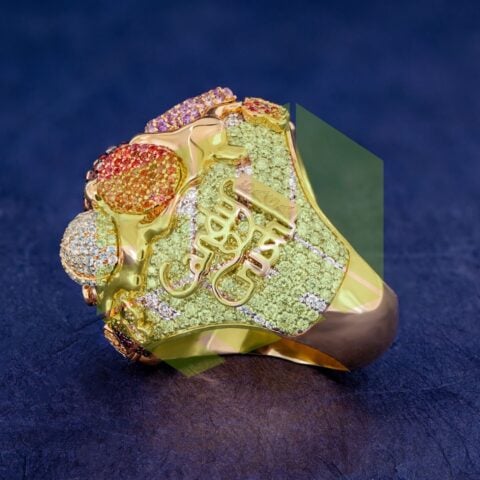 In addition, for the first time, there will be a massive cash prize pot of $250,000 for the All-Stars finalists, the largest amount ever announced for a casual mobile game.
The All-Stars tournament is also free to enter, and anyone can start playing today, March 23, through April. All players have until April 3 to compete in the tournament's first round. 
The finalists of this round will then go on to compete in the quarter-finals and semifinals. Candy Crush Saga will fly out ten finalists to London from 25th May – 30th May, including a five-night stay in a luxury hotel with "all-expenses paid."Candy Crush Saga is free to download and play on iOS and Android.
The Playa Pendant
Speaking of diamonds and bling, Drake showed off a new diamond-encrusted necklace, which was made by celebrity jeweler Alex Moss. The necklace is composed of 351.38 carats mounted on 18K white gold.