West Coast rapper Saweetie just came through for her fans with a Pretty Summer playlist they can't get enough of. The California native dropped the playlist earlier today along with an extra treat that is a music video for one of the titles, "RISKY" featuring Drakeo the Ruler.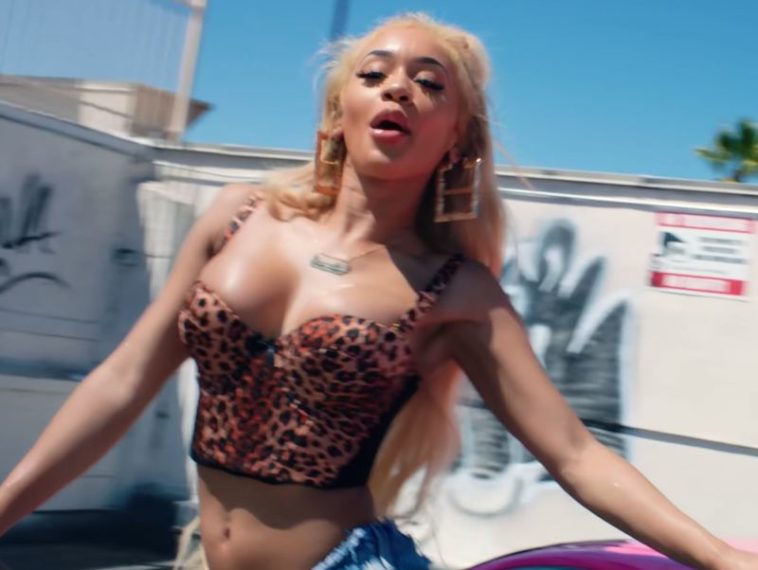 149 Views
Comments Off on Saweetie Celebrates PSP Playlist W/ New 'Risky' Video
Saweetie Treats Fans to Pretty Summer Playlist
Saweetie hyped up the playlist through Instagram, including colorful teaser clips from the RISKY music video and asking fans for their favorite songs off the project. In the comment section, fellow female hip-hop big-names like Lori Harvey, DaniLeigh showed their love, along with Drakeo the Ruler himself.
Pretty Summer Playlist JUST DROPPED and you know I had to gift y'all with a visual for RISKY 😛💖🍹🏝 What's your favorite song from the project ?? Link in bio to listen!
😍😍😍😍😍🔥🔥🔥 -DaniLeigh
IKDR 🔥🔥🔥 -Lori Harvey
AINT THAT THE TRUTH -Drakeo the Ruler
Saweetie Responds To Rumors Quavo Repo'd Her Bentley
Earlier this week, the rap star cleared the air in the funniest way possible. Saw took to TikTok with a hilarious video to make sure everybody knows, the Bentley is still in her possession. In the clip, Saweetie joked around with a friend about losing her keys.
Quavo Drops Hint He Repo'd Saweetie's Bentley
In April 2021, Huncho was heard rapping on a leaked and untitled track about repoing the Bentley he gave Saweetie for Christmas in 2020. Previously his team shut down rumors that the car was repossessed, but it now seems like they're true, per the audio.
"She slime and she sneaky/Taking back that Bentley"
"Brehs.. #quavo just evened the score. He confirmed he repo that Bentley on shawty. I'm telling y'all.. 2021 the year of the migos. Quavo on a war path"
Saweetie + Gwen Stefani's 'Slow Clap' Gets Dragged
Earlier this month, Saweetie and pop music icon Gwen Stefani were hilariously roasted over their new visual. Twitter users lit them up in light of the new collabo and pondering if it was really the best they could come up with.
"That's the song?"
"Why Gwen 50 still making videos in high schools"
"I be rooting for saweetie so hard and she gonna release some sh*t like…that"