"Love & Hip Hop" stars Safaree Samuels and Erica Mena don't appear to be on the same page marriage-wise but when it comes to their mini-me there's no debate. The estranged couple have lit up social media with an epic look at an iced-out piece of jewelry modeled after their daughter Safire Majesty.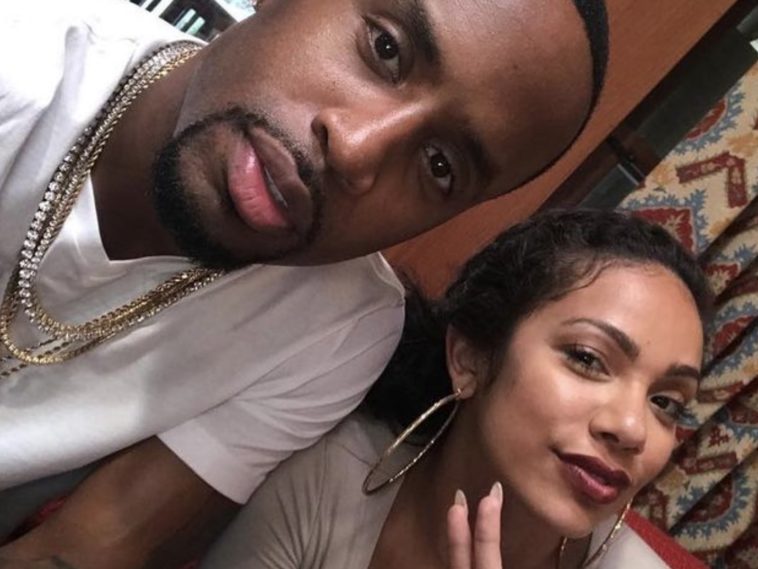 @sohh @sohhdotcom

149 Views
Comments Off on Safaree + Erica Mena Finally Agree On Something
Safaree + Erica Mena Agree On The Same Thing
Both Safaree and Erica went to their Instagram pages with the same video clip. Samuels took things a step further by getting emotional over an iced-out pendant made in Safire's honor.
"Swipe I ordered and he delivered! I am at a loss for words @traxnyc !!! This is my favorite piece of anything I've ever seen or owned! Wow! I asked for my favorite pic of @safiremajesty to be brought to life and this here is nothing short of greatness prestige and perfection! Wow! The Godfather has spoken🙏🏾🙏🏾🔥🔥💪🏾💪🏾 @traxnyc"
Mena made sure to geek out over the piece and also shared some dicey words aimed at anyone with negative comments.
"This custom piece @traxnyc made of my daughter is absolutely insane. The details, the diamonds, the craftsmanship. All by the great @traxnyc ( For anyone who has something negative to say or worried how someone else's money is spent SERIOUSLY you're pathetic and your broke mentality is why you stuck in one place)"
Erica Mena Has Had Enough Online Advice
Recently, Erica Mena went to Twitter to shut down everybody trying to tell her what to do, whether intentionally harmful or not. The mother of two said she didn't need the marriage advice and vowed to always put her kids first.
"I don't run to y'all about my marriage issues so please save the engery on giving me advice. I know what's what. I do what's best. And if I'm not the best version of myself for whatever reason that isn't fair to my kids. MY KIDS come before every and anything."
The OnlyFans Subscribers Increases
EM recently laughed all the way to the bank following her publicized spat with estranged husband Safaree Samuels. The hip-hop model announced a mega surge in her premium OnlyFans subscribers and called out unnamed digital haters by acknowledging their negative coverage only fattened her pockets.
"2k new subscribers on my only fans. You shady ass bloggers do understand that putting my only fans content out there only helps Me make more money in my sleep right?"
Destroying Safaree's Image
This past winter, Mena went to her Twitter page with some since-deleted tweets. She ripped apart Safaree for relying on social media to handle his personal feelings and agreed with his initial comment about their marriage being a bad move.
"Since you always run to social media like a little girl I might as well join in. I absolutely agree with you on this. You are the most selfish, vain and inconsiderate person. And not just with me but your only daughter!"
"Out of RESPECT for my daughter and to honor my growth as a woman. I'm going to get back to doing what I do best. Make money and be only about my business. Entertaining social media with my issues isn't my thing."
Prior to these tweets, Safaree shocked the Internet by completely bodying the concept of marriage.
"I mean this from the bottom of my heart getting married was 1 of my BIGGEST mistakes and it will never happen again. I'm walking away before I End up in jail over some dumb sh*t. Nobody is worth my freedom!!!"