"Love & Hip Hop" couple Safaree Samuels and Erica Mena are bringing in new life. The married duo have shocked the world by announcing they're gearing up for their second child together.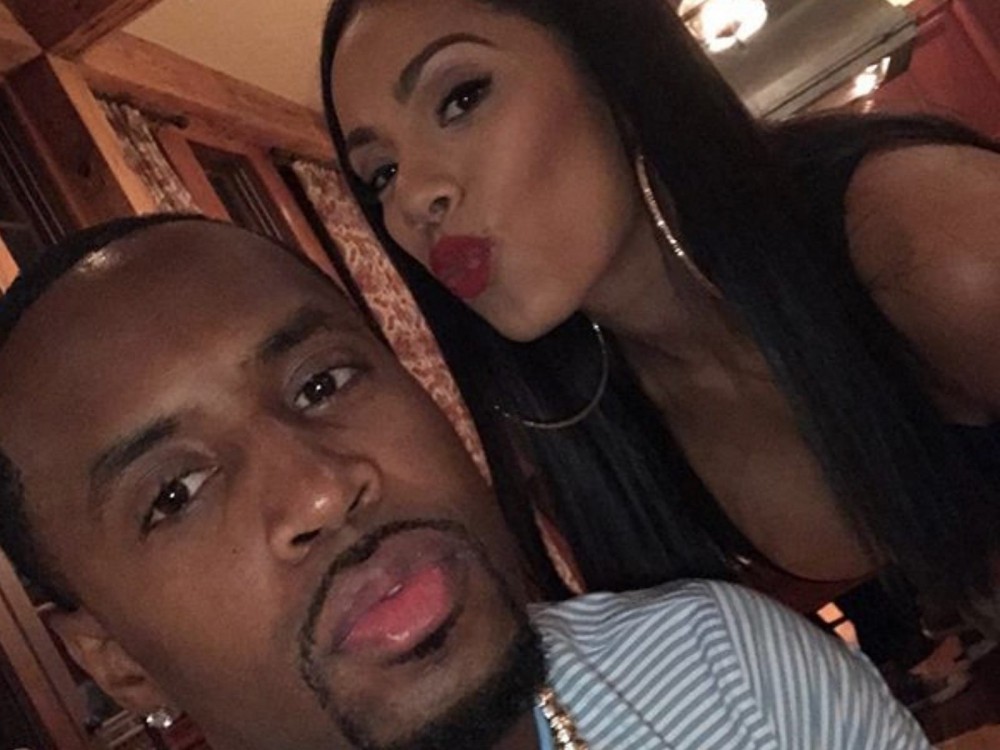 129 Views
Comments Off on Safaree + Erica Mena Announce New Pregnancy
Safaree + Erica Mena Announce
Both Safaree and Erica went to their Instagram pages to deliver the jaw-dropping alert. The shots feature them together while Mena shows off her baby bump.
"Safire got a new sibling 😇😇 New baby who dis ?? 🙏🏾🙏🏾 #2under2 time to get neutered 🤣🤣 now I need a chef and a nanny 😂😂"
New York rapper Fabolous made sure to pop into the comments section to geek out over the news.
"Congrats 🖤🤞🏾"
"❤️❤️❤️❤️ congratulations 🎉" -Emily B
"Congrats ❤️❤️" -Taina Williams
Safaree + Erica Mena Are Sticking Together
A few weeks ago, Samuels went to his Instagram page to gush over his love for Mena. Safaree credited his "wife" for coming through with one of the best surprises of his life.
"It's official I'm not leaving my house this summer 😂 🇯🇲🇯🇲 My wife just surprised me and brought Jamaica to my backyard. I cannot believe I just walked in my yard and had @spiceofficial performing at my crib Yoooooo this was insaneee omg!!! Yooo thank you wooo much! WOWW I am speechless!!reggae Sumfest in my yard!!! The best part was the big picture of me in the back 🤣🤣🇯🇲🇯🇲🇯🇲"
Erica Mena Reacts To Safaree's Cringe Pic
A few days prior, Safaree shared an adorable but super cringe pic of their daughter Safire Majesty. But things took a super wild twist with their mini-me appearing to get breastfed by her papa.
"This was the day she found out I don't breast feed 🥴🥴😩😩😩 @safiremajesty"
The eye-opening pic sparked a reaction from Mena along with a slew of celebrities including former NBA star Gilbert Arenas.
"You can really tell in these comments who is hurting from they daddy not being around. That's not our problem. 😂 Bitter with no daddy experience" -Erica Mena
"Lmaoooo went through that too lol" -Gilbert Arenas
No Debate Here
Recently, both Safaree and Erica went to their Instagram pages with the same video clip of an iced-out Safire Majesty pendant. Samuels took things a step further by getting emotional over how much it meant to him.
"Swipe I ordered and he delivered! I am at a loss for words @traxnyc !!! This is my favorite piece of anything I've ever seen or owned! Wow! I asked for my favorite pic of @safiremajesty to be brought to life and this here is nothing short of greatness prestige and perfection! Wow! The Godfather has spoken🙏🏾🙏🏾🔥🔥💪🏾💪🏾 @traxnyc"
Mena made sure to geek out over the piece and also shared some dicey words aimed at anyone with negative comments.
"This custom piece @traxnyc made of my daughter is absolutely insane. The details, the diamonds, the craftsmanship. All by the great @traxnyc ( For anyone who has something negative to say or worried how someone else's money is spent SERIOUSLY you're pathetic and your broke mentality is why you stuck in one place)"