New York rapper Rowdy Rebel is treating his fans in a big way. After posting up for an interview with hip-hop personality DJ Cosmic Kev, RR spit some major bars and has fans itching for a much-needed studio release.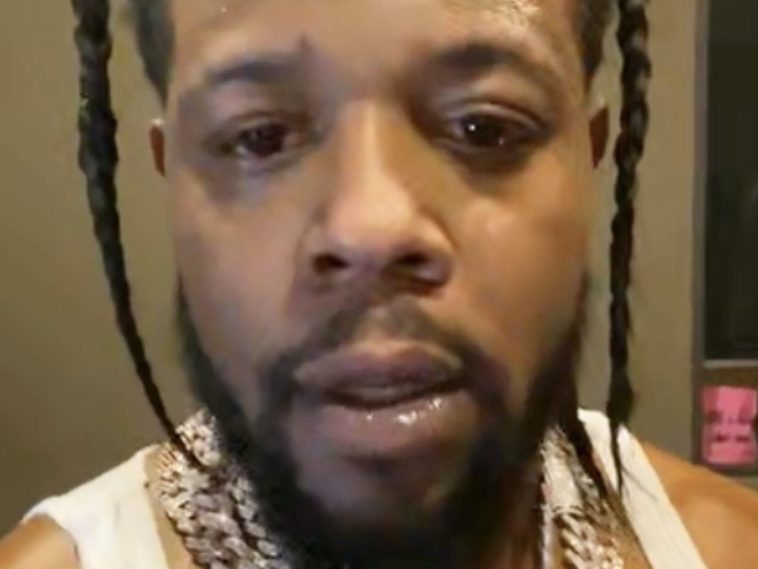 @sohh @sohhdotcom

189 Views
Comments Off on Rowdy Rebel Treats Parched Fans With Effortless Fire Freestyle
Rowdy Rebel Treats Parched Fans W/ Freestyle
Rowdy Rebel spit a dope freestyle without a beat and it's effortlessly fire. The 3-minute clip was posted online and social media has lit up, asking for some type of new audio heat soon from the Big Apple star.
Rowdy Rebel Teams With Funk Flex
Rowdy Rebel is officially back. The GS9 crew member and Bobby Shmurda affiliate was recently released from prison after a lengthy bid and did actually drop some new music. RR has collaborated with iconic DJ Funkmaster Flex on "Re Route," his first song released after spending six years locked up. The track is expected to be on Flex's next album; no word yet on when Rowdy Rebel is going to drop his own album.
Sha Money XL invited me to the studio to meet Rowdy about 7years ago! i only met him once before he had to go away! The day he was released I reached out to Slow, French Montana and Fetty Luciano! Slow put him on facetime and we were off and running! Recorded the song on a Tuesday, shot the video on a Friday and played it on a Saturday! Thank u Sylvia Rhone, Zek, Rich, June, Dominique and Epic Records!
Lil Uzi Vert Celebrates RR's Homecoming
Earlier this year, Philadelphia rapper Lil Uzi Vert went online to send love to the recently freed rap star. He showed mad love to the NYC star and dropped some emojis of appreciation for Rowdy Rebel.
"Shmoney @rowdyrebel"
Young Thug Blesses Rowdy Rebel
Rowdy Rebel is enjoying having friends in high places. After his release from prison, he received an iced-out gift from his slime. Rowdy took to his Instagram to show off what Young Thug gave him.
"Wipe ya nose🤧🤮 @thuggerthugger1 Said No kizzy💯 appreciate you Slat Love Forever bro ❤️💙 #STILLFREEGS9"