Roddy Ricch wants folks to stop playing with him. After negative reviews of his sophomore album "Live Life Fast," Ricch is promising a redux in 2022.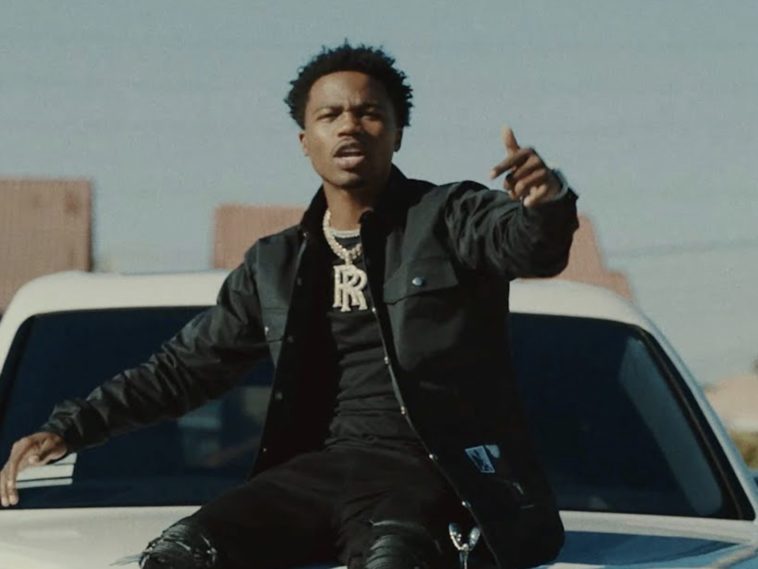 159 Views
Comments Off on Roddy Ricch Promises A New Project In 2022 After Fans Call 'Live Life Fast' A Flop
Roddy Ricch Promises Another "Feed Tha Streets" After Fans Criticize "Live Life Fast"
Fans have been patiently waiting two years for Roddy Ricch to drop another banger after the success of his first album, "Please Excuse Me For Being Antisocial," which was buoyed by the success of hit songs like "The Box" and "High Fashion."
However, fans have been expressing their disappointment on the new release, LLF, and getting under Roddy's skin on social media, calling it "mid" and "a flop."
"Live Life Fast," Ricch's second studio album released on December 17th, did substantially fewer numbers than his first project, bringing in 64,000 in first-week sales compared to his first album's 101,000 first week.
Roddy reacted to fans on social media, commenting that the harsh criticism has been getting to him and promising to restore his credibility with a redux – "Feed Tha Streets 3" – in 2022.
Roddy Ricch Is Back + Teases 'Live Life Fa$t' Album
West Coast rapper Roddy Ricch gave fans a major reason to be excited in September 2021 when he revealed his new album grind and details about his Live Life Fast project.
Roddy got fans hyped up by traveling around the country in a souped-up Rolls Royce custom-wrapped to promote his album, Live Life Fast. He told fans on social media: "What we gonna do this album cycle is we gonna pull a Rolls-Royce up to a city near you and we gonna have one lucky fan be able to listen to the album before it comes out."