Chicago rapper Polo G is all about the goat talk only. The hip-hop star has come forward to share an epic snapshot of himself posted up alongside retired Bulls icon Scottie Pippen.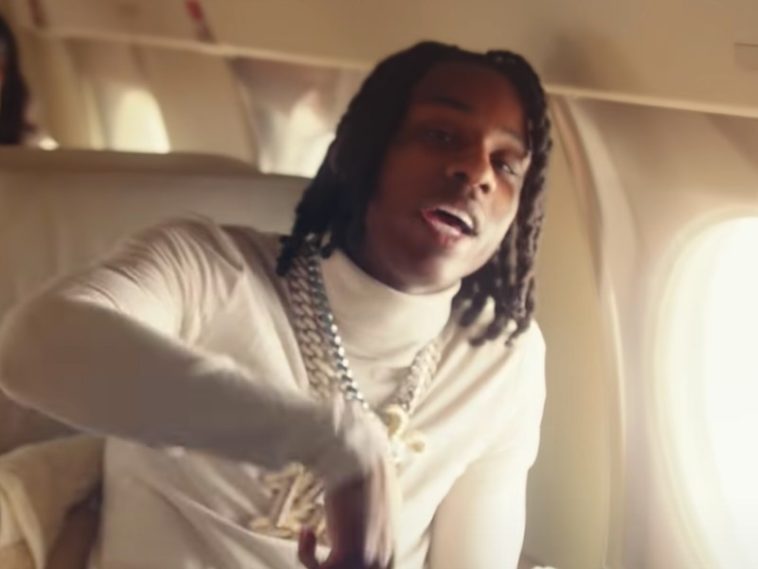 109 Views
Comments Off on Polo G Rubs Elbows W/ A Chicago Living Legend + G.O.A.T
Polo G Rubs Elbows W/ Scottie Pippen
Capalot went to his Instagram page with the must-see moment. The pic features G standing alongside the former teammate of Chicago Bulls legend Michael Jordan. Polo also referenced Pippen's upcoming tell-all "Unguarded" book slated to drop in November.
"In order to become one of the greats u gotta Aline yourself w Em🖤🤞🏾🐐 @scottiepippen & Congrats on yo New Book💯"
Nicki Minaj Broadcasts Polo G's Album
A few days ago, rap star Nicki Minaj personally co-signed Polo's upcoming Hall of Fame project by promoting both the album and their collaboration track, "For The Love Of New York" in a Twitter post. The married mother of one also promised their new tune would have fans head over heels.
"Thank you, boo. My fans gon fall in love with #ForTheLoveOfNewYork I can promise you that. All-Star line-up on the album. You puttin on for New York."
In a thankful response to the love from Minaj, Polo G reacted to the post and called her a "real one."
"Nicki A real one fasho"
G Needs Feedback
A few days ago, Polo published a surprise Twitter post revealing the tracklist for his upcoming album, Hall of Fame. PG directly asked fans to name the song they wanted to hear most.
"Hall of Fame🏆🖤🙇🏾 Lmk Which Track u most Excited To hear????"
The listing included some of the hottest names in the rap industry, like Nicki Minaj, DaBaby and Lil Wayne. This ignited fans replying with excitement and eagerly nominating their favorite collaboration pairings.
THE NICKI FEATURE 🔥🔥🔥
All of them frfr
Lil Wayne, Rod Wave, & The Queen all on ONE album?!?! A number one album in the streets & on the charts i fear-
Polo G Confirms His Album Is Complete
In mid-May 2021, G responded to a Twitter fan account dedicated to him with the comment, "100%" co-signing a report about his album being finished. The LP is anticipated to be Polo's biggest project yet and follows quickly after his highly successful "RAPSTAR" single.
"100%"