Chicago rapper Polo G was just coming off the good vibes from his Hall of Fame album dropping on Friday when he was arrested early Saturday morning in Miami. The 22-year-old rising superstar is being charged with battery on a police officer, resisting arrest, threats to a public servant and criminal mischief.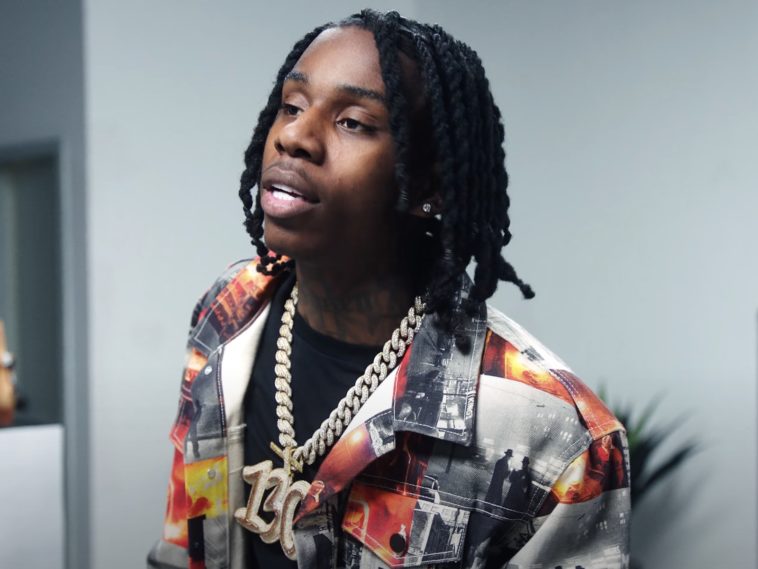 119 Views
Comments Off on Polo G Arrested After 'Hall of Fame' Album Release Party
Polo G Arrested In Miami During Traffic Stop
Polo G (born name Taurus Bartlett) had performed his hit single "Rapstar" on "The Tonight Show With Jimmy Fallon" Friday night, then attended his album release party in Miami. After leaving the party, he was riding in a car that was pulled over around 12:30 a.m. for an unspecified "traffic infraction," according to the police report. During the stop, a struggle ensued between Polo G and officer Brandon Carrero. According to another officer on the scene, the rapper was throwing elbows and struck Carrero multiple times.
According to the report, after Bartlett was in custody he shouted to the officer, "I will kill you, I swear I will use these fists to beat the sh*t out of you and knock your ass out." (Miami Herald)
Stacia Mac Responds To Polo G's Arrest
Polo G's mother/manager Stacia Mac commented on the incident — in which Polo G's younger brother was also arrested — on social media. In an Instagram video she said the traffic stop was racially motivated ("They stopped them because they were driving while Black."). She also posted on Twitter about the arrest.
"None of these charges would be possible if the POLICE did not make contact with my son Polo G!!! He was NOT the driver. He was a PASSENGER in a professionally licensed vehicle with security. He was moving smart and correctly. What more could he have done."
Polo G Posts Up W/ Another Chicago Legend
On the eve of his big album drop, Polo G was rubbing elbows with a certified Hall of Famer out of Chicago. The rapper was hanging out with retired Chicago Bulls icon Scottie Pippen.
"In order to become one of the greats u gotta Aline yourself w Em🖤🤞🏾🐐 @scottiepippen & Congrats on yo New Book💯"
Nicki Minaj Broadcasts Polo G's Album
A few days ago, rap star Nicki Minaj personally co-signed Polo's Hall of Fame project by promoting both the album and their collaboration track, "For The Love Of New York" in a Twitter post. The married mother of one also promised their new tune would have fans head over heels.
"Thank you, boo. My fans gon fall in love with #ForTheLoveOfNewYork I can promise you that. All-Star line-up on the album. You puttin on for New York."
In a thankful response to the love from Minaj, Polo G reacted to the post and called her a "real one."
"Nicki A real one fasho"