Houston's current hip-hop champion Meg The Stallion just dropped "Thot Sh*t." If you haven't heard the track or watched the video yet, we gotcha down below. But first it's time we acknowledge how Megan and many other current female hip-hop artists are making more waves than their male counterparts right now.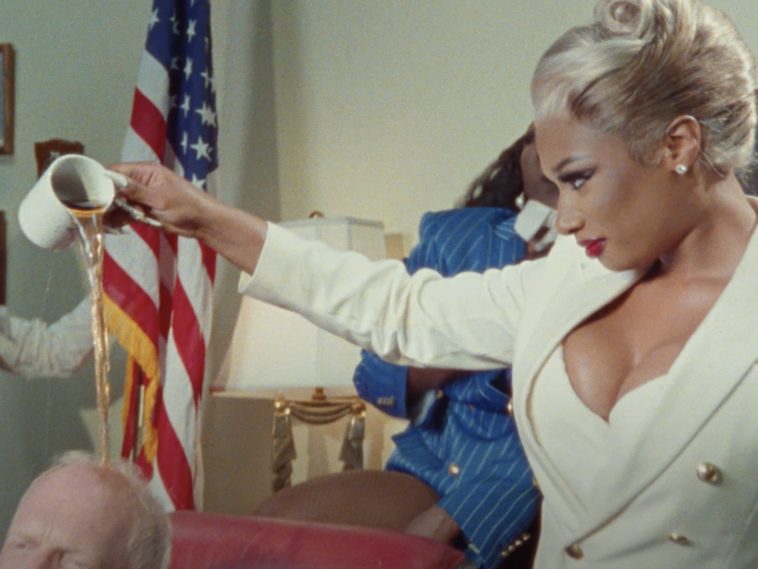 149 Views
Comments Off on Meg Thee Stallion's 'Thot Sh*t' Pushes Women Empowerment Forward
So it has us to thinking… with 'Thot S**t', Megan is turning a female slur into a women's empowerment anthem. Megan The Stallion is just one of many incredible female artists continuing to raise their voices for feminism over the years through their music. First, let's take a look at some of the pioneers…
Aretha Franklin– Respect (1967), Chaka Khan– I'm Every Woman (1978), Janet Jackson– Nasty (1986), MC Lyte– Paper Thin (1988), TLC– No Scrubs (1992), Queen Latifah– U.N.I.T.Y. (1993), Mary J. Blige– Be Happy (1994), Lil Kim– Get Money (1995), Destiny's Child– Independent Women (1999)
These incredible women and so many more have used their influence & status to help build each other up. Leading the way for women like Meg Thee Stallion to do their thing. Speaking of…
Mary J. Blige– Just Fine (2007), Beyonce'– Run The World (Girls) (2011), Alicia Keys– Girl On Fire (2012), Nicki Minaj– Feeling Myself (2014), SZA– Doves In The Wind (2017), City Girls– Panties n' Bra (2018), Cardi B– Get Up 10 (2018), Megan Thee Stallion– Thot S**t (2020)
These women represent only a small portion of empowering female musicians and artists that continue to add to their already legendary catalogues and careers. The list could go on forever as more and more emerging female musical powerhouses debut their crafts. Drop your top 5 favs and let me know what tracks I missed.