Southern rapper NLE Choppa isn't here for having his words – or tweets – shut down especially from one of the biggest social media platforms on the planet. The hip-hop heavyweight has called out Twitter for censoring him.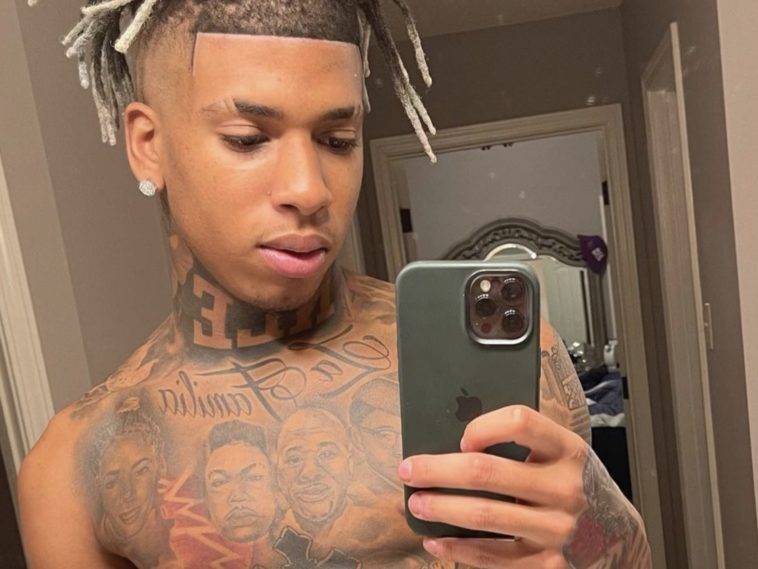 @sohh @sohhdotcom

129 Views
Comments Off on NLE Choppa Calls Out Twitter For Censorship
NLE Choppa Calls Out Twitter
Choppa hit up Twitter – coincidentally – to call out the platform for stopping him from promoting his website. NLE also suggested he was unfairly being targeted.
"Twitter censor me everytime I drop something on my website when people literally got porn all on this app. Anytime I try to help my people they find some way to slow my progression … I simply be liking comments to take time out my day to show the same love back to my fans but sometimes I end up liking a homophobic comment, inappropriate comments, and ETC imma start reading more carefully cause y'all took advantage of me just tapping the heart button I see"
Choppa most likely had his biggest problem with Twitter blocking his page from showing off his sea moss and website.
The NLE Choppa Shopping Experience
Choppa has made a name for himself over the past year for pushing wellness including vegan lifestyles and meditation. According to his wellness website, the focus is on spiritual kits and his newly released Seamoss.
Welcome to NLE Health & Wellness, everyone's favorite online store. We've got great deals available on a selection of our newest arrivals and clearance items. Browse through our catalog today and save big on your next purchase. NLE Health & Wellness is a trendsetting online store, offering our first-rate products and exceptional customer service to shoppers from the comfort of their own homes. We're a business made up of innovators and forward-thinkers, with the drive and wherewithal to constantly update and improve the online shopping experience. (NLE Health & Wellness)
Shooting His Shot At Skai Jackson
A few months ago, Choppa took to Twitter to hop in the long list of interested people shooting their shot at recently single actress Skai Jackson. He kept his response to her tweet short and sweet, but also recently name-dropped her on Instagram Live, asking why followers were talking about his "little boo".
NLE Choppa's Label Status
In January 2021, Choppa went to Twitter to keep things 100 on his recording situation. He specifically revealed after a new video drops today he's not doing anything else music-wise until he has full label support.
"Not dropping anything else after my video tomorrow. Warner records are trying to disable my freedom of speech on the platform I worked best. Until this change this will be the final video I put out on my behalf…. love y'all always … Not signed to a label I have a partnership with APG and Warner for my label No Love Entertainment. Since they aren't moving like partners I won't be doing anything else I have creative control to do this so I will be using my creativity when I know everyone's on board. Thank u"