New York rapper Nas is finally speaking out and turning up over winning a Grammy award for his King's Disease album. New footage is circulating online showing Nasty Nas turning up at a post-awards show party.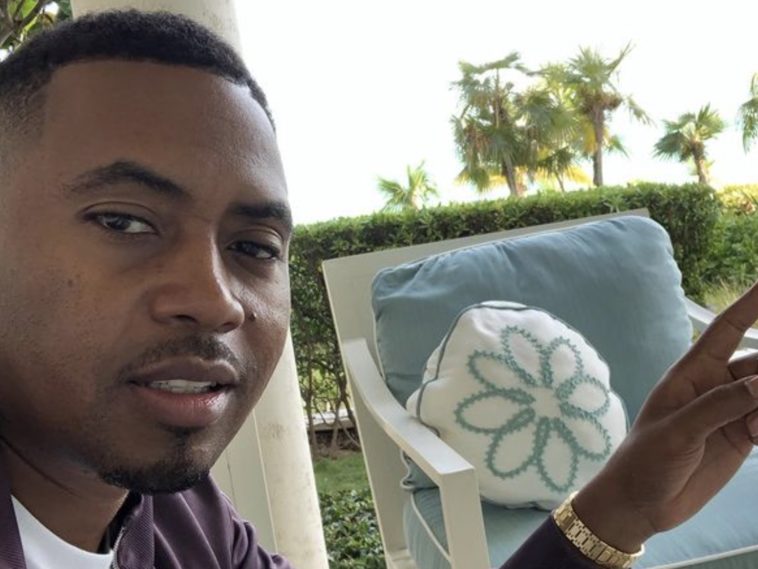 @sohh @sohhdotcom

129 Views
Comments Off on Nas Finally Celebrates Rap Album Grammy Awards Win
Nas Finally Celebrates Rap Album Of The Year
Nasir Jones' daughter Destiny pulled through on social media with the must-see footage. The clip features Nas and some invite-only guests celebrating the huge achievement with God's Son earning Rap Album of the Year.
Nas is living his best life and turning up following his Rap Album of the Year achievement. Destiny Jones shares footage of Nas surrounded by friends and family acknowledging his career moment. There's even an epic moment where Nas cuts into a King's Disease cake.
Freddie Gibbs Gives Hilarious Defeat Speech
This past weekend, rap veteran Freddie Gibbs stepped forward to address losing out on Rap Album of the Year to Nas. Despite coming up short, Gibbs hilariously shared a positive perspective on the aftermath.
"I may have lost today but I'm undefeated in court."
Gibbs also shared some additional looks at his Grammys weekend flexing.
"The Mob ⭐️"
SOHH polled YouTube subscribers on whether Freddie or Nas should win the Best Rap Album category. Surprisingly, the votes had both rap vets practically tied.
Nas' Daughter Reacts To Grammy Win
Sunday night, Nas' daughter hit up Instagram to geek out over her pops' achievement. She shared the King's Disease project's artwork and saluted God's Son on his victory.
"🏆"
Back in August 2020, Destiny went to her Instagram page to plug the project.
"KINGS DISEASE Album 👑🔥 Out Now!!! My Fav right now is Blue Benz!!! What's yours?"
Nasir Jones Finally Gets His Flowers
Following years of nominations, Nasty Nas finally secured his first-ever solo Grammy award. Nasir Jones first earned a nod dating back nearly 20 years ago.
The rapper, 47, scored his first ever Grammy win on Sunday, taking home the award for Best Rap Album for his 13th studio album, King's Disease. Nas beat out fellow nominees D Smoke (Black Habits), Jay Electronica (A Written Testimony), Freddie Gibbs and the Alchemist (Alfredo), and Royce 5'9″ (The Allegory). Nas received his first Grammy nomination in 1996 when his track, "If I Ruled the World (Imagine That)" was nominated, but lost, for Best Rap Solo Performance. Nas' nom for King's Disease was his 14th Grammy nod. (ET Canada)