New York rapper Nas isn't the only rap veteran putting out sequels in 2021. God's Son frequent collaborator and former The Firm group member AZ has come through with his new "The Wheel" single and huge album news.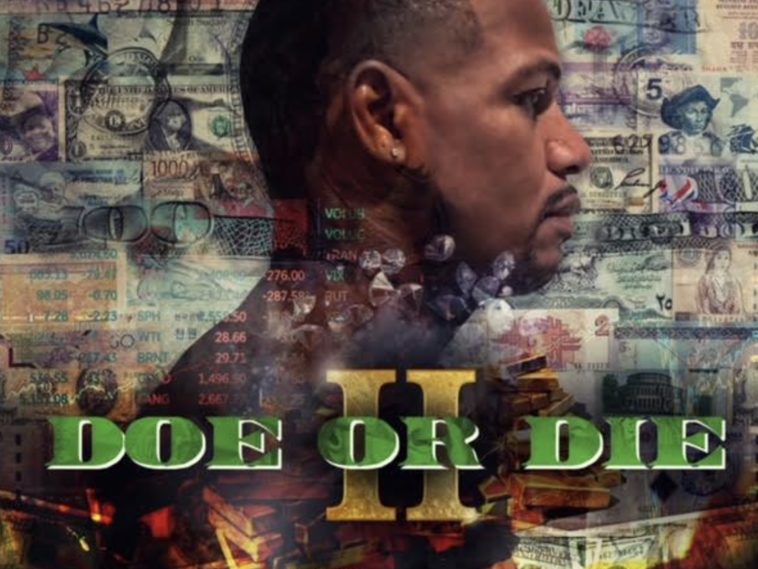 146 Views
Comments Off on Nas' BFF AZ Drops New Song + Announces 'Doe Or Die 2' Album
Nas' BFF AZ Drops New Song
After mounted anticipation and some social media teasing, AZ has teamed with fellow music veteran Jaheim for their new "The Wheel" smash. The must-hear single features major production courtesy of Naughty By Nature affiliate Kaygee.
"We're all just spokes in a big ole' wheel."  "The Wheel" features three Grammy-nominated artists with Jaheim, Kaygee, who won a Grammy for Best Rap Album for Naughty By Nature's Poverty In Paradise in 1996 (the first album to win that award), and AZ; who was nominated for a Grammy in the 'Best Rap Performance By A Duo Or Group' for "The Essence," featuring Nas.  
Even bigger than the new music is the long-awaited Doe or Die 2 album announcement. The original album dropped October 10, 1995.
"It's been a decade since I released a full body of work, but Doe Or Die 2 is just what the doctor ordered" AZ confidently asserts.  "With the help of Lil Wayne, Rick Ross, T-Pain, Alchemist, Conway The Machine, Dave East, Pete Rock, Bink, Buckwild, Kaygee, Heatmakerz, Rockwilder, Baby Paul and a few others; I'm going to deliver an entree like no other." AZ's Doe Or Die 2 will be released on 9-10-21.  
The album tracklist reveals major collaborations of past and present music stars.
1. Conversation Wit God Feat Idris Elba (prod by P Soul) 2. Just For You (prod Bink) 3. The Wheel Feat Jaheim (prod Kaygee) 4. Rep The Real (prod Baby Paul) 5. Never Enough Feat Rick Ross (prod Baby Paul) 6. Different (prod A One Beats) 7. The Ritual feat Lil Wayne & Conway The Machine (prod The Alchemist) 8. Bullet Proof (prod Bink) 9. Get Money Feat Dave East (prod Buckwild) 10. Check Me Out Feat Pete Rock (prod Pete Rock) 11. What's Good Feat T-Pain (prod Rockwilder) 12. Time To Answer (prod Heatmakerz) 13. Found My Niche (prod Czarface)
Nas Reacts To Going No. 1
AZ can look at what Nas recently did as pure motivation. This week, Nasir Jones hit up his Instagram page to soak in his King's Disease II album going to the top of the music charts.
"King's Disease II #1 Album ! Can't thank everyone enough. Love."
Jones' post ignited a flurry of major co-signs. Everyone from Busta Rhymes to Fat Joe slid into the comments section to celebrate.
"👑👑👑👑👑👑" -Busta Rhymes
"Congrats" -Fat Joe
"DAMN RIGHT!!! 🙌🏾🙌🏾🙌🏾" -LeBron James
50 Cent Tells Everyone To Respect Eminem's Bars
A few days ago, fellow Queens, New York rap star 50 Cent hit up his Instagram page to highlight Nas and Eminem's "EPMD 2" collaboration. 50 took things up a notch by suggesting anyone not feeling Slim Shady's bars to politely shut up.
"👀No you can not front on this verse 🤦‍♂️ you just gotta listen, shut the fuck up and listen. 🤷🏽‍♂️#bransoncognac #lecheminduroi"
50 took things up an even bigger notch by sliding into his post's own comments section to put Em in rare company of rap's elite.
"TOP 5 dead or alive"
Nas Really Loves His Lauryn Hill Collabo
Nasir Jones is also a fan of the new studio effort. Last week, God's Son went to Instagram with a flashback look at himself alongside the legendary Lauryn Hill. The standout "Nobody" anthem is a must-hear and features the elusive crooner once again reunited with her "If I Ruled The World" collaborator.
"KD2"