East Coast rapper Cordae is proving that he'll go above and beyond for his ride or die tennis star girlfriend Naomi Osaka. The Maryland native jumped on a plane immediately after a call with Osaka where she mentioned feeling lonely during the U.S. Open finals.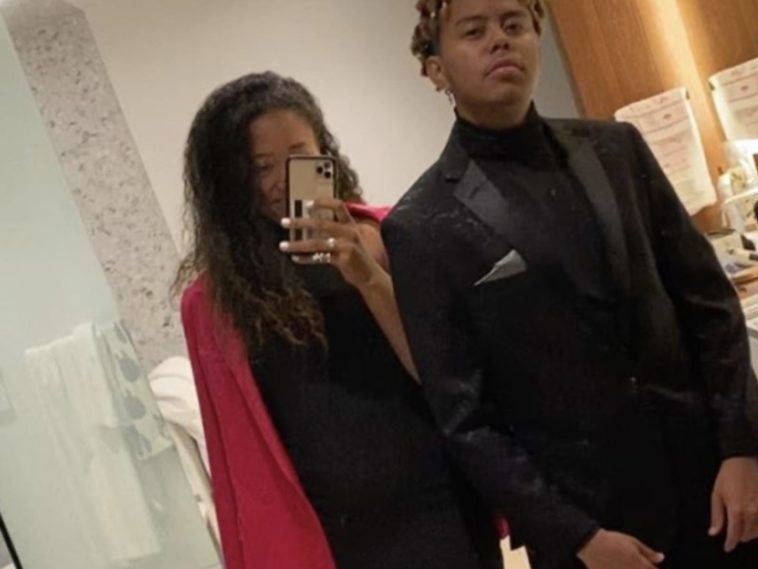 @sohh @sohhdotcom

139 Views
Comments Off on Naomi Osaka Reveals How Cordae Held Her Down During Career Moment
Cordae Supports Naomi Osaka
Naomi went to her Instagram page and shared the heartwarming support Cordae showed her by making sure he was in the stands, cheering her on the moment she won the competition. Osaka also hilariously revealed that it was even more touching that Cordae showed up to watch her match even though he didn't fully understand Tennis as a sport.
"Appreciation post for the mister because I feel like it today 😂🙏🏾this pic was right after winning the US Open finals. He stopped everything he was doing because I FaceTimed him a couple days earlier and said I was feeling sad and lonely in the bubble. I later found out that he hopped on a plane shortly after that call and then quarantined himself for a couple days in a hotel to see me and support. The funniest part is even after doing all this I'm still convinced he doesn't understand the rules of tennis lol."
Naomi Osaka Wins US Open
In mid-September 2020, after days of going face-to-face with the biggest names across the globe, Osaka secured her victory with a hard-fought match-up against opponent Victoria Azarenka. To make the victory even sweeter, Cordae watched the historic moment from the stands.
Though Osaka, 22, struggled in the first set with Azarenka, 31, winning 6-1, the Japanese tennis star, who has a left hamstring injury, took the second set 6-3. In the end, Osaka won the third set 6-3. Proudly cheering in the empty stands was her boyfriend, rapper YBN Cordae. (People)
NBA superstar LeBron James made sure to go to his Twitter page to congratulate Osaka on the victory.
"GREAT COMEBACK!! Congrats @naomiosaka! 🙏🏾✊🏾"
Naomi Osaka Loves Cordae
On September 12, 2020, Osaka went to her social media channels to acknowledge the big day. In addition to talking about how much of a close-knit bond they have, Naomi went the extra mile and dished on her love for Cordae.
"I always feel so lucky to be in your life and to be continuously learning from you. I'm so grateful that I can talk to you about anything and ask for advice (cause you know I need all the help I can get lol). I love that you lay down and wait for me to go to sleep before you go record. Etc because the list goes on forever… I hope you're having the best birthday, I'm sad I can't be there but I'll make it up to you 😖 happy 23rd, I love you @cordae ❤️" -Naomi Osaka's Instagram
Naomi Osaka Stands Up For YBN Cordae
In July 2020, news broke that Cordae was arrested at a peaceful Breonna Taylor protest. Following the arrest, Naomi shared her state of mind on Twitter, likely referring to her boyfriend and the fact that he was arrested.
"They're really arresting people for protesting, that's crazy." -Naomi Osaka's Twitter