Atlanta rap trio Migos just made Friday even more jam-packed. The hip-hop heavyweights are gearing up to drop their new "Straighten" anthem arriving the same time Nicki Minaj, J. Cole and 21 Savage deliver tunes.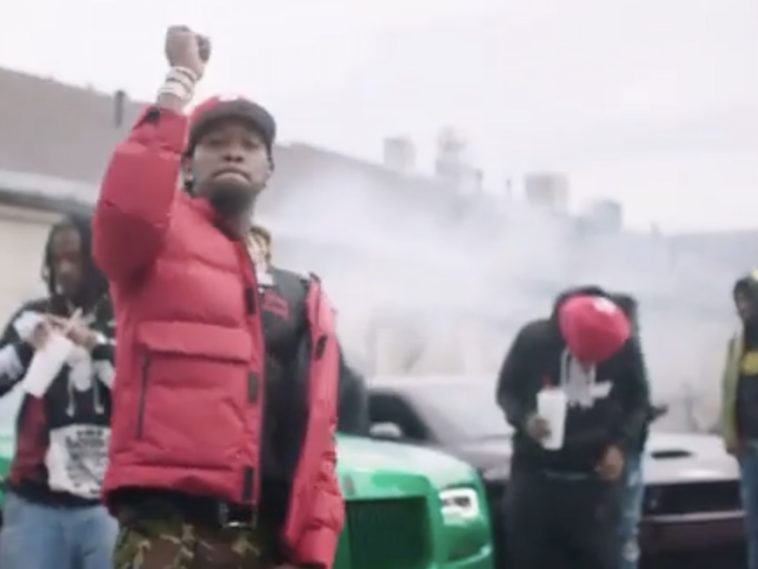 189 Views
Comments Off on Migos will crash Nicki Minaj, 21 Savage + J. Cole Friday drops
Migos will crash Nicki Minaj + J. Cole's party
The trio's social media pages hyped up their latest anthem off a long-awaited Culture 3 album. Barring any setbacks, Offset, Takeoff and Quavo's new visual will arrive promptly at midnight.
"MIDNIGHT. 12AM EST. #STRAIGHTENIN #CULTURE3"
Migos Announce Culture 3 Is Near
The rap heavyweights' official Instagram account recently shared some seriously hype footage of the threesome in a recording studio. The clip appeared to show behind the scenes moments of Quavo, Offset and Takeoff working on their Culture 3 LP.
"It's coming…. #Culture3 🤟🏾"
In mid-April, Quavo posted a pic on his Instagram of the Migos all roasting marshmallows on the beach (cooking up new music?) with a note about the status of the Culture 3 album. It's been three years since the BET Award-winning group dropped Culture 2, with the individual members working on solo projects, acting gigs and other business moves in the meantime.
"Bout That Time To Bring The Heat 🔥 #Culture3"
Migos + DJ Khaled Post Up In The Studio
Recently, DJ Khaled took to his Instagram to reveal he was on the music grind with Quavo, Offset, and Takeoff. While no exacts are given, everybody can only speculate the rap stars are working on the long-awaited Culture 3 fans have been eagerly looking for.
"🚨👀🚨👀 #ALBUMMODE #KHALEDKHALED @migo…"
Did Quavo Really Repossess Saweetie's Bentley?
West Coast rapper Saweetie can be petty back. After rumors emerged of ex-boyfriend Quavo repossessing the Bentley he gifted her for Christmas in 2020, she's gone full troll mode on social media.