With collaborations from Nike, Popeyes, and now Netflix under her belt, the Houston rapper has set her eyes on Netflix. Meg just signed a "first look" deal to make content for the iconic streaming platform.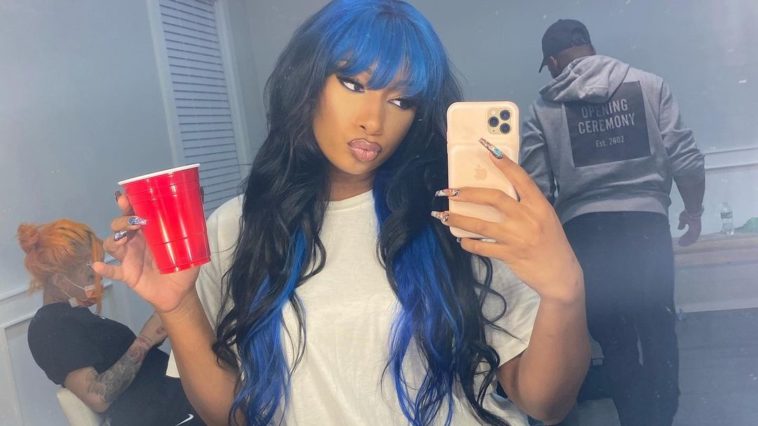 169 Views
Comments Off on Megan Thee Stallion Inks Netflix Deal
Megan Thee Stallion Teams Up With Netflix
Megan Thee Stallion just graduated college, but the Houston hottie has already taken on a new gig serving as creator and executive producer on her new Netflix collabo. Not much information has been released so far on the specifics of her deal.
Netflix's Head of Comedy Tracey Pakosta commented on the partnership saying "Megan is a multi-talented creative force who has consistently made her mark on culture. She's always growing and evolving as an artist, and we're thrilled that she's making a home at Netflix for this next chapter in her journey."
Megan also commented on the deal saying: "I've always had a passion for telling creative and entertaining stories, so I'm thrilled about this partnership with Netflix. Venturing into production is the next step in my journey as an entrepreneur and I can't wait to bring all my ideas to life and for my Hotties to watch."
Megan Graduates And Gets Awarded
Recently Megan graduated from college and was awarded a Humanitarian award. Megan Thee Stallion has been on a high since celebrating her graduation from Texas Southern University.
The rapper was awarded the 18th Congressional District Humanitarian Award Sunday afternoon in Houston.
Tory & Meg Drama Continues
Additionally, recently a new update in her trial against Tory Lanez shows he allegedly said "Dance Bitch Dance" before shooting at her feet.
The altercation that happened in 2020 in Hollywood Hills where Tory Lanez allegedly shot Megan Thee Stallion in her feet is finally unfolding in court. An LAPD officer has testified in court that Tory Lanez shouted "Dance bitch, dance!" while firing gunshots at the ground near Megan Thee Stallion's feet.