Houston rapper Megan Thee Stallion continues to remind fans Pardison Fontaine is the furthest thing from a fling. The hip-hop star has lit up social media to show the world they're extra boo'd up going into their weekend goals.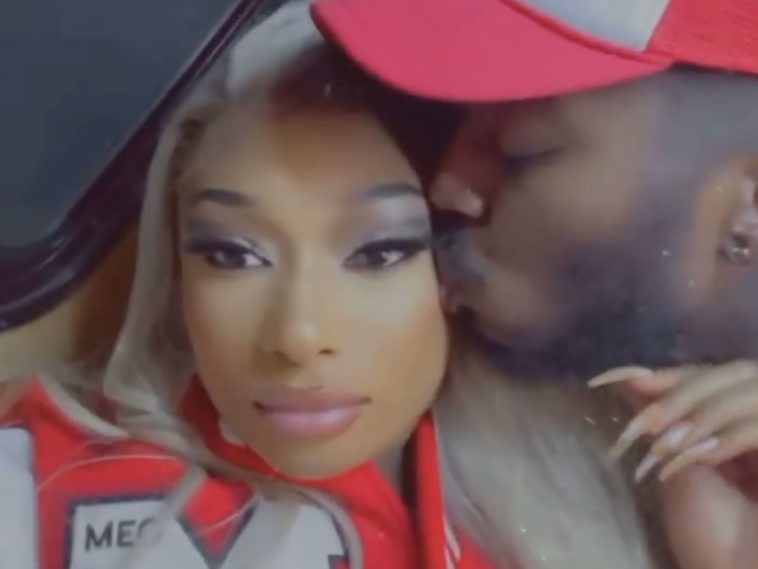 @sohh @sohhdotcom

149 Views
Comments Off on Meg Thee Stallion Shows Pardison's Not Going Anywhere
Meg Thee Stallion Shows Pardison's Staying
Stallion went to her Instagram page with the super gushy footage. The clip features Pardi laying kisses on Meg's cheek while they twin together.
Meg Thee Stallion Topless Pic
Earlier in the week, the H-Town native hit up Instagram with some jaw-dropping snaps. The pics featured her topless and draped in iced-out underwear.
"Honestly just waiting for HotGirl summer to start 🔥"
The pics didn't go unnoticed by a long shot. Meg's boyfriend/rapper and actress La La Anthony made sure to react to the must-like pics.
"God snappppped !!!! 😍😍😍😍🤤" -Pardison Fontaine
"😍😍😍😍😍😍😍😍" -La La
"Meg 😍" -Skai Jackson
"you are drop dead gorgeous wow" -Chloe Bailey
This week, Meg also shared some shots of herself boo'd up with Pardison. Fontaine also hit up her Instagram post's comments section to geek out over the pics.
"Pardi girl 🎱💙"
"N THE HOT BOY 🔥🔥" -Pardison Fontaine
Pardison Fontaine Makes Light Of Meg The Stallion Video
Around the time Meg Thee Stallion revealed to the world she was dating Pardison Fontaine, the couple was caught on camera in the middle of what sounded like a serious shouting match. Able to poke fun at themselves now, Pardi and Meg ran it back for laughs this past Grammy night.
"Tell Megan to come to the door! Right now! You got five f*cking seconds!"
Pardison Thanks God For Megan
Meg's new boo is really, really, really thankful to have her in his life. The overnight celebrity recently lit up social media with a major nod to the man in the sky for connecting him with everyone's favorite Hottie.
"… THANK YOU GOD 😋🤤🤤"