Houston rapper Megan Thee Stallion is really on her rap grind. The hip-hop star has come through with her new freestyle and it's as hard-hitting as any Tina Snow fan should expect.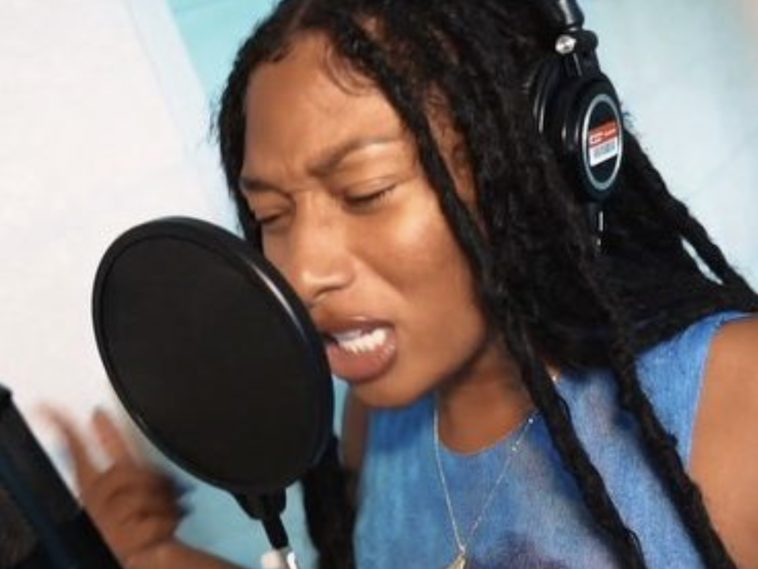 176 Views
Comments Off on Meg Thee Stallion Completely Bodies Her Newest Freestyle
Meg Thee Stallion Completely Bodies Her Newest Freestyle
Stallion hit up her Twitter page to let loose the must-hear and must-see visual. Meg didn't give an exact reason for unleashing the audio gold but credited the hard-hitting beat for inspiring the freestyle.
"Was re inspired by this beat so here's another freestyle to it 😛🔥"
The freestyle also comes after Meg landed the cover of ESSENCE magazine.
"TINA SNOW for essence"
Meg Thee Stallion Gives Up All Hope
The ESSENCE cover is a positive look for Meg. The Grammy-winning rap star recently hit up her Twitter page to deliver an uncensored thought. She singled out Black-ran publications for not holding her down in a positive light.
""Black ran blogs talk the most sh*t abt me … but protect black women tho"
Megan Thee Stallion Is Graduating
Recently, Megan Thee Stallion is in full support of people getting their education, including herself. The Hottie recently went to social media to share just how hyped she is to graduate from school and enter the next phase of her life.
Meg Thee Stallion gave a few details on her journey through college and left some big inspiration. She gave game for followers and said you can chase your dreams while getting an education.
The tweet also acknowledged Texas Southern University, which will become Meg's alma mater upon getting her bachelor's degree. The "WAP" collaborator didn't note her actual graduation date though or what her degree was in.
"My college experience has been a roller coaster! I started at PV went to some community colleges in between and I'm ending at TSU. Don't get discouraged! You can chase your dreams and your education at the same time 👏🏽"
Megan Thee Stallion's Low-Key Heading To Marvel
The Texas native is proving it's way deeper than rap. The hip-hop superstar is reportedly gearing up to add 'actress' to her résumé as a massive character in Marvel's MCU.
According to reports, the superhero world is going to have to prepare itself for an H-Town-bred She-Hulk. While details are still coming together, Stallion has appeared to get the green light to become a huge Marvel character in a new series.
"So again, this is coming from one of my very own sources here at the channel in an exclusive," host and curator Michael Roman said in a new YouTube video. "We are happy to report that Megan Thee Stallion has indeed joined the Marvel Cinematic Universe and will be showing up on Disney+ in the future She-Hulk series." ("Everything Always")