Meek Mill is putting his record label on blast. Hot off the release of his album, "Expensive Pain," Meek Mill took to Twitter to air out his issues with his label, Maybach Music, an imprint of Atlantic Records.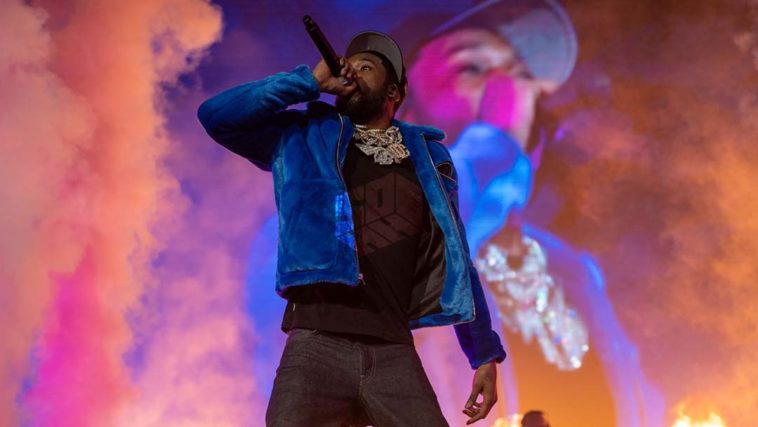 179 Views
Comments Off on Meek Mill Calls Out Record Label For Not Cutting Him A Check
Meek Mill Puts Maybach On Blast Over Money Issues
"I haven't get paid from music and i don't know how much money labels make off me!!!!! I need lawyers asap!!!" he wrote in a since-deleted tweet.
In subsequent tweets, Meek questioned the label's accounting.
"ask the record label? how much have you spent on me as a artist? then you ask how much have you made off me as a artist?"
He even threatened to publicize his contract.
"i'm about to make my record deal public by monday just to let the world see what these people on!!!" said Meek before vowing to wage war. "ima war for everything that's mines all ruthless vibes!"
Meek, who is managed by Roc Nation, did not specify whether he was referring to Maybach Music Group and/or Atlantic Records.
Last month, he released his fifth studio album Expensive Pain, which debuted at No. 3 on the Billboard 200.
Last weekend, he put on a thrilling performance at his Expensive Pain conference at NY's Madison Square Garden. Meek brought out multiple guests who were featured on the album including Lil Uzi and Fabolous. Other artists on stage included Lil Baby and Lil Durk. The show was sold out and the stage was shut down by fiery performances.