Bad Boy Records' legend Ma$e is still kicking big thoughts and statements to the world. The hip-hop veteran has returned to social media to talk out about mental health and some of the biggest rap stars low-key crying out for help.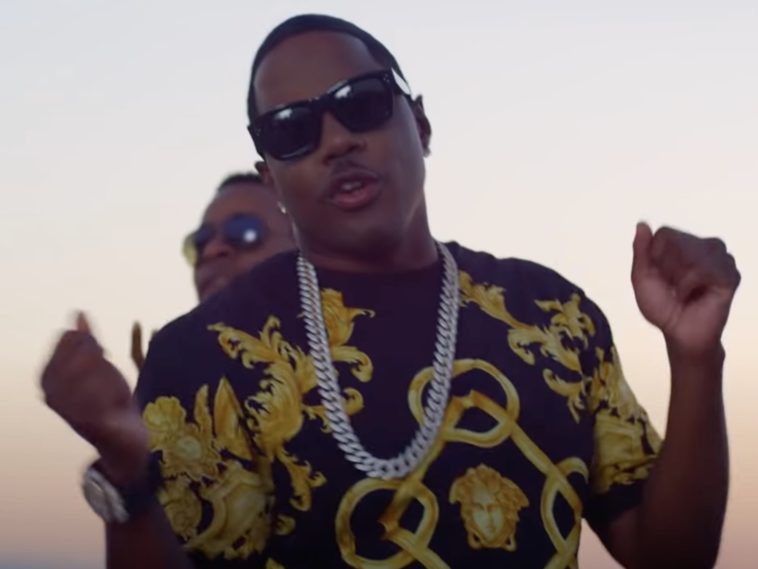 109 Views
Comments Off on Ma$e Believes Your Favorite Goon Is Mentally Challenged
Ma$e Believes Your Favorite Goon Needs Help
Mason Betha went to his Instagram page and didn't hold back on making some profound remarks. Ma$e didn't name-drop anyone specific but referenced everyone's "favorite goon" needing help.
"Your Favorite Goon Is Crying Out For Help, But You Can't See That He Is Mentally Challenged. Thats facts! They been through a lot. Don't downplay their lives by making them crash dummies. Look at these indictments… their lives matter too. Not just the celebrities #love #pray #heartbroken #prayer #Family #need #Help #Day14 of #22days of speaking my mind #mase"
Betha also went into his own comments section to encourage followers to spread his powerful words.
"Every time I post something real make sure you share it. Don't let them just report it, shadow-band me and flag my post!"
Ma$e Names 60-Year-Old Woman Who Changed His Life
A few days ago, the Harlem icon hit up his Instagram page with a snapshot of 60-year-old queen Pamela Megan Hines. Mason credited her for helping him understand the beauty and strength in strong women.
"#Day13 It's over for thots. It's Good Girl Season. I pray that every good woman finds a great man that loves them with their whole heart ♥️ Life is so much easier when a both parties are good by nature. #WIFESCHOOL #MASE #22Days of speaking my mind @pamelameganhines restored my faith in women!!!! Here is her stats 60 years old 42 years married 2 sons 2 daughter in laws 5 grandkids … Let's celebrate good women for a change!!!"
The heartfelt post even ignited a comments section reaction from Hines.
"WOW!! Thank you Mase, this is so beautiful! Love you and Twyla ❤️❤️"
Ma$e shares epic pic of a couple G.O.A.T.S
Recently, Mason released a must-see pic. Along with seeing a 90's version of late music icons Notorious B.I.G and Michael Jackson hanging out together, he also shared a list of his personal all-time greats.
"There is only one GOAT. Everything is everything else. Black or white great is great! #Day10 of #22Days speaking my mind BIGGIE MJ 23 with the tongue out 👅 Gretzky Ali Jackie Robinson Beyoncé Lil Kim Serena Tom Brady Agassi Malcolm x Ronald Regan Billy Graham"
Last cheers to fake friends
The same week, Betha went to his Instagram page with a message specifically aimed at his "fake" associates. The Harlem legend vowed to maintain a streak of keeping it extra real going and suggested what's to come would likely distance himself from certain people.
"Today I would like to give my last cheers to all of my fake friends… After the next 2 weeks I will be too hot to stand next to. More spicy 🌶 talk to come. I'm just separating myself from the cowards. #Day9 of #22Days of speaking my mind #mase"