Rap artist Cuban Doll might want to reconsider what she puts out into the digital universe. The hip-hop star is catching heat after Young Money's Nicki Minaj had to low-key check her for incorrectly referencing her "Crocodile" remix lyrics.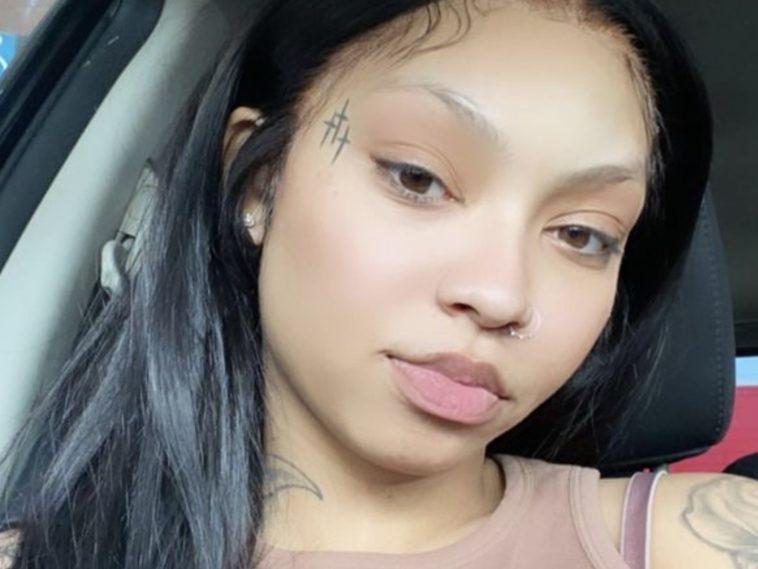 179 Views
Comments Off on Cuban Doll Gets Low-Key Checked By Nicki Minaj
Cuban Doll Gets Low-Key Checked
Doll went to her Instagram page with a since-edited post. The shot features her squatting but what stands out the most is her caption.
"My type of gal wanna know da opps out"
It didn't take long before Nicki had to creep into her comments section with the correction, followed shortly thereafter by Doll correction her caption.
"Might tek a goal man, I know da opps out"
Cuban Doll Won't Pay Taxes
Outside of getting spell and grammar checked by Nicki, Doll recently declared her opinion on paying taxes through a Twitter post. CD revealed she refused to pay any taxes and claimed she would rather sit in jail. Whether Cuban had issues with the difficulty of filing taxes or simply disapproving of the practice entirely was unclear, but one thing was obvious, she had made up her mind.
"Paying taxes ain't for me. 🤦🏽‍♀️ I'll sit in jail f*ck ya'll!"
Fans responded to Cuban's post with understandable concern she might face consequences for the controversial statement.
Why go to jail!??!! Cause when you get out! You still gone owe!! Better pay dem people!! 😂😂
Be careful what you wish for ❗️
IRS about to DM her.
Cuban x Solo
In June 2020, Doll went to her Instagram page with another strong opinion by posting a ride-or-die type of message to the masses. Cuban didn't get into specifics but said she didn't need anyone to hold her down.
"Ion need not 1 single person on earth 🖕🏽" -Cuban Doll's Twitter
Cuban x Sex Tape Leak
In mid-June 2020, Doll went to her Instagram page to fully address some major drama. While she acknowledged knowing a sex tape existed, Cuban said her biggest issue was with family members seeing it.