Vixen Eudoxie is gearing up for turning the big 3-5. The wife of rap star Ludacris has teased fans about her born day being just a month away and how much she's feeling herself courtesy of a sneak peek into paradise.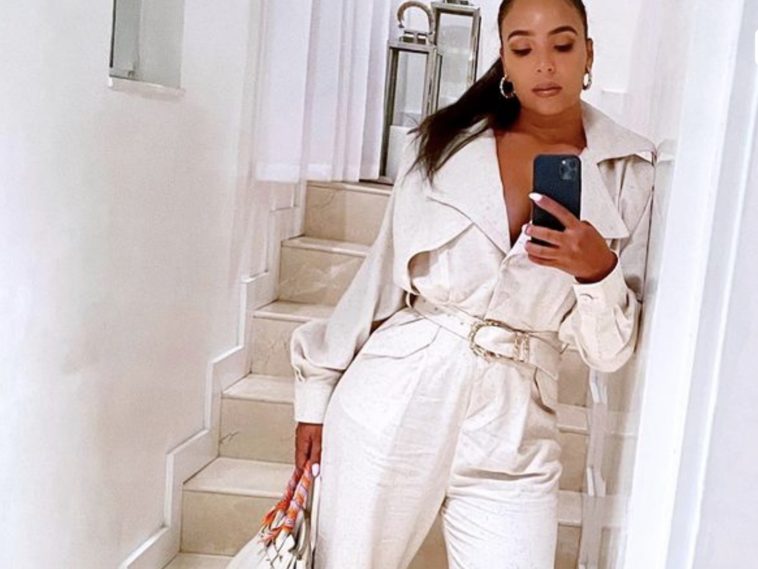 @sohh @sohhdotcom

189 Views
Comments Off on Ludacris' Wife Eudoxie Set For 35th B-Day With Bikini Slay
Ludacris' Wife Eudoxie Set For 35th B-Day
The rap star's ride or die hit up Instagram with a stunning shot of herself. The pic features Eudoxie in an ocean rocking a bikini with a glass of wine in her hand.
"One month until my 35th bday. 🥂 #taurus"
Ludacris made sure to sneak into the comments with a snarky reference to her stunning curve game.
"Well, You already got cake 🎂 👌🏾" -Ludacris
"🔥🔥🔥🔥" -Tahiry
"😍😍😍😍😍" -La La
Ludacris Gets Messy W/ His Daddy Duties
On a recent spring break family vacation, Ludacris found himself covered in sand at the hands of two of his daughters. Fathers everywhere most likely nodded their heads in agreement with his commentary about raising girls.
"When You are a Girl Dad, You damn near say Yes to everything 🤦🏽‍♂️"
6-Year Anniversary
The Atlanta rapper is 100 percent about marriage goals. The hip-hop veteran recently went to his social media pages to geek out over his close-knit bond to Eudoxie Bridges.
"What's The Secret To 6 Years of Marriage & Counting? Make Sure She Gets an Over Abundance of "Vitamin D" 👑👑 Happy Anniversary Mrs Bridges. We Just Gettin Started 🚀"
Doxie also went to her social media pages to share just how much she loves Luda.
"May we always celebrate each other. 6 years of marriage down but it's always felt like we have been together in another life also. As imperfect as it is, it's pretty perfect! Thank you for making it the easiest and best decision of my life. I LOVE our LOVE ❤️❤️"
Eudoxie Reveals Ludacris' Best Gift
In July 2020, Luda went to his Instagram page to speak on their bond. Cris also revealed her favorite gift from the award-winning musician.
She said the best gift I've given her is a lifetime of memories ✈️ #thebridges -Ludacris' Instagram