Producer London On Da Track and Summer Walker have fans super hyped for the arrival of their first child together. The hip-hop pair have lit up social media with a super adorable set of pics posing next to each other.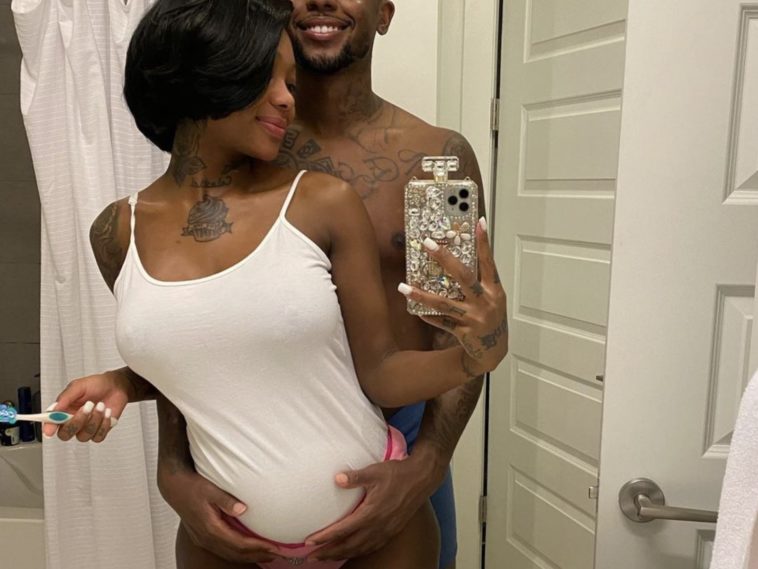 @sohh @sohhdotcom

99 Views
Comments Off on London On Da Track + Summer Walker Tease Boo'd Up Pics
London On Da Track + Summer Walker's Boo'd Up Pics
London hit up Instagram with the super gushy shots. The pics feature him and Summer looking extra coupled up and rocking fresh gear.
"waitin on princess bubblegum to arrive 😅🐍💚🐍😍"
The post even sparked a low-key salute from Walker in London's comments section.
"😍"
Summer Walker Can't Believe Her Old Pic
Summer Walker has a baby on the way with the hip-hop producer and before pregnancy she claimed to have been getting booty injections. So the self-titled "fat mama" looked a lot different now than she did in the throwback pic shared recently.
"I dead can't believe I was this skinny lmao thank god for a** shots"
Summer Wants Everyone's Egos Gone
The popular crooner recently came forward to speak on her wish for people's egos to go offline at least once a month in an effort for folks to be internally liberated. SW recently went to her Instagram page with the big request.
"I wish once every month all egos would disappear for the day. lol it'd be really cool to see all irrational anger, emotional projections, lack of introspection, denial, facades etc cease for the day. everyone would have to just operate as their true selves. it'd be vulnerable & liberating af🙂"
Summer Walker Finds Hilarious Amazon Must-Own
Recently, Walker went to her Instagram Story to share a look at how she's preparing for diaper-changing goals. SW revealed a selection of nose plugs to help keep the smell to a minimum when she finally gives birth to her mini-me.
"Lmao at me ordering these for diaper changing"