Hip-hop veteran Lloyd Banks is saying what everybody is thinking. Without picking sides in this week's Dipset and The LOX Verzuz battle, he went online to say who won.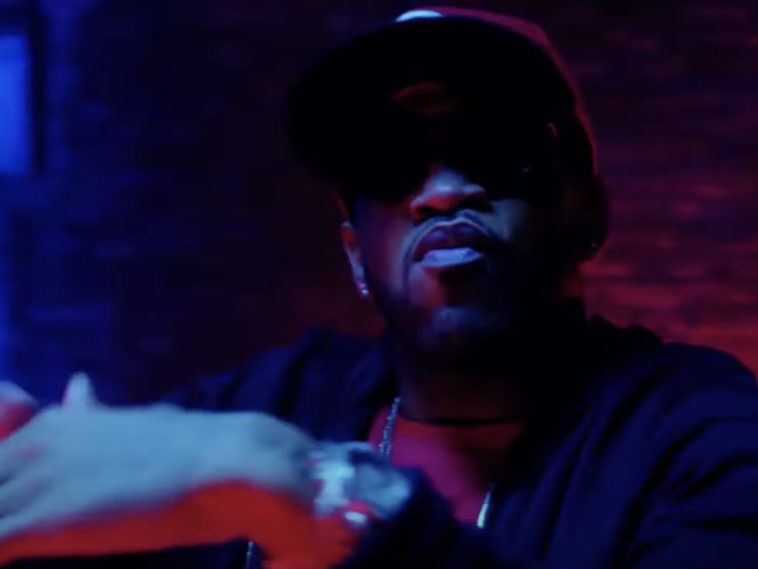 109 Views
Comments Off on Lloyd Banks Reveals 'Real' The LOX Verzuz Dipset Winner
Hip-Hop Won The Verzuz
The NYC native went to Twitter to voice his opinion on the faceoff's victory. He let followers know he thought it was amazing for hip-hop as a whole.
"Amazing night for hip hop"
50 Cent Has Picked A Winner
New York rapper 50 Cent knows it was a Verzuz to remember. The hip-hop veteran has also come forward to take sides in who won between Big Apple rap crews The LOX and Dipset – but he was a little more specific than .
Fifty hit up his Instagram page with a hilarious fake headline suggesting LOX's Jadakiss murdered the entire Dipset. In another post, 50 acknowledged Jada, Styles P and Sheek Louch turned out victorious against the Diplomats.
"D*mn they are working this sh*t LOL … @jadakiss The LOX smoked @mr_camron DIPSET last night. LOL took his pink sh*t!"
Tyler, the Creator Reveals Jadakiss Crush
During Tuesday night's epic Verzuz, Odd Future leader Tyler, the Creator commented with all praise for Jadakiss' voice control and confidence on the main platform. He also noted Jada aged well, later going on Twitter to reaffirm his dope performance.
"pause i think i gotta crush on jadakiss that n*gga confidence and voice control is crazy and he aged well wheesh"
"JADAKISS SKIN IS SO NICE."
"jadakiss mvp wow"
Jadakiss was one of the inspirations behind Tyler's breakthrough single "Yonkers" – released in 2011. Fellow Cali rapper Vince Staples spoke on it with the former Odd Future leader in a 2016 interview.
"I remember when you made that fuc*ing beat, and it was Jadakiss. You put on a fuc*ing beanie and started rapping like Jadakiss for like two hours."
Jim Jones Strikes First
Tyler was tuned into the legendary VERZUZ battle on this week along with millions of fans, which featured New York rap heavyweights Jim Jones and Styles P. The pair had way too much fun online ahead of their groups' battle that finally went down. The hip-hop veterans stepped up to get some major promotion in as anticipation kept mounting.
It seemed to all start when Jimmy hit up his Instagram page in July 2021 joking about smoking on a LOX pack for one-night only August 3rd. He didn't hold back and playfully trolled the life out of the entire L-O-X.
"@sauceyextracts droppin a new strain on August 3rd #LoxPack only sold at Madison square garden for 1 night only u get get this za za Ps I'm done for today lol got sh*t to do tell @stylesp @jadakiss @sheeklouch we got discount on them plates lol 😂"
Styles P appeared to strike back for two straight days, with both a video clip of himself and some playful tough talk in the IG post's caption.
"On site when I catch that nigga!'👻💪🏾🐺 They set my homie up N laced his sh*t!!!👻😭😭😭"
Jones snuck into the comments section and let loose some hilarious jokes aimed at Styles.
"I thought it was love we never had a problem I love u styles paniro nino loved gmoney too Nigha u know th rest aug 3rd lol 😂"
Styles also dropped a hilarious meme poking fun at Jones and Dipset's eagle logo along with Jimmy's Byrd Gang crew.
"The face you make when you plant based but know you gotta eat a few byrds on august 3rd !!!!😭😭😭😭😭 !!!! …. IM SUPER HEAVY ON THE DRAGO VIBES (music wise )!!! IF THEY DIE .. THEY DIE … and oh yeah get this fire ass shirt !!!!! LOX TIL THE DEATH .."