Philadelphia rapper Lil Uzi Vert isn't really worried about the backlash coming his way. The hip-hop star has continued to stand behind comments he made about rap heavyweight Kanye West being a fake pastor.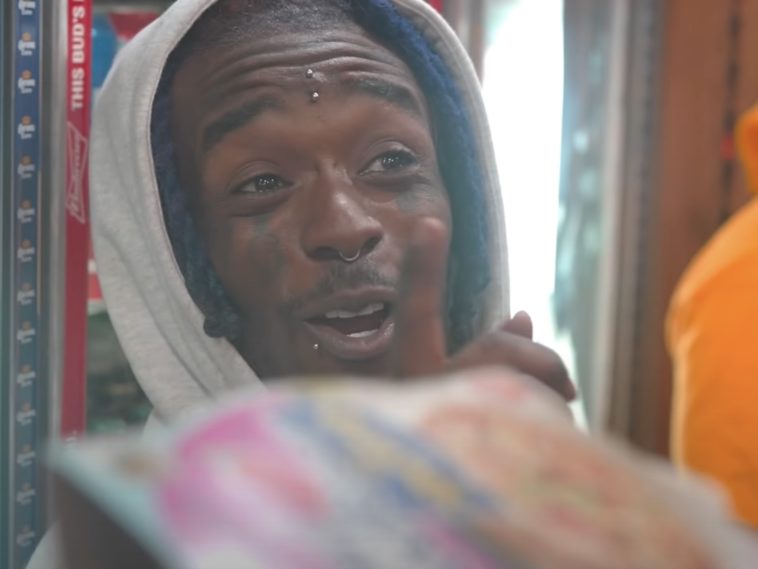 249 Views
Comments Off on Lil Uzi Vert Stands Behind Calling Kanye West Fake Pastor: 'Just Ask Carti'
Lil Uzi Vert Stands Behind Calling Kanye West Out
LUV started things off with a since-deleted remark aimed at Yeezy. While he didn't give any context, Vert simply name-dropping West and his religious-fueled publicized antics – most likely including his Sunday Service gospel events and putting out albums like Jesus Is King.
"Kanye a fake pastor"
Instead of leaving things there, LUV continued to push forward with people getting at him. Along with encouraging people to fact-check his statement by reaching out to his longtime friend Playboi Carti – who Kanye executive produced his Whole Lotta Red 2020 album – Vert also addressed being called a devil worshipper.
"Bro just ask carti 🥱 🔥"
'Uzi how it feel being a devil worshipper,' one person tweeted. Vert responded with a caption and footage zoning out and humming.
"Like this 😈🤓"
Drake All Smiles At Kanye West
Vert's shot at Kanye is the latest hip-hop star to express issues with the G.O.O.D Music boss. This week, OVO Sound boss Drake showed he's not scared of Kanye by appearing to react to buzz and craziness surrounding Ye allegedly dropping his real-life home address amidst their current feud.
The 6 God went to his Instagram page to share footage of himself cruising around his hometown Toronto, Canada. While he didn't name-drop Ye, Drizzy's smirk and laugh appears directly aimed at his G.O.O.D Music rival.
The Internet immediately ignited with reactions to Ye's post and delete tactic
Kanye West Has Everyone Thinking He's Getting At Drake
This past weekend, Kanye appeared ready to go to war with Drake. The hip-hop superstar responded to direct shots fired his way from the 6 God's new "Betrayal" song with Trippie Redd.
Yeezy made a rare Instagram appearance with a post seemingly involving both Drake and his G.O.O.D Music general Pusha T. While Kanye didn't name-drop Drizzy, he did seem to go at him with both a reference to 2019's Joker villain movie and some very dicey words.
"I live for this. I've been f*cked with by nerd a** jock n*ggas like you my whole life. You will never recover. I promise you."
The drama seemed to stem from Drake's direct bars aimed at Kanye on "Betrayal" where he raps, "All these fools I'm beefin' that I barely know – Forty-five, 44 (Burned out), let it go," proceeded by the lines "Ye ain't changin' sh*t for me, it's set in stone."
It's worth noting both Kanye and Pusha are both 44 and appear to be the exact age reference Drake makes on Trippie's song.
Twitter's Ready For Kanye Vs. Drake
It didn't take long before social media ignited with reactions over Kanye's Instagram fingers putting in weekend work. Twitter users specifically wondered if the world is gearing up for a major Ye/Drizzy clashing.
Yeezy might want to focus on bigger things than Drake. Specifically? Diehard fans are eagerly awaiting the release of his highly-anticipated Donda studio album. Barring any last-minute changes, there is a third listening event slated to go down in the coming days.
Yeezy himself will grace the stage at Soldier Field on August 26, less than a week from now. Tickets went on sale this past Friday.