New York rapper Lil Tjay is making Easter Sunday a little more memorable. The hip-hop star comes through with the visual treatment to his "Oh Well" single.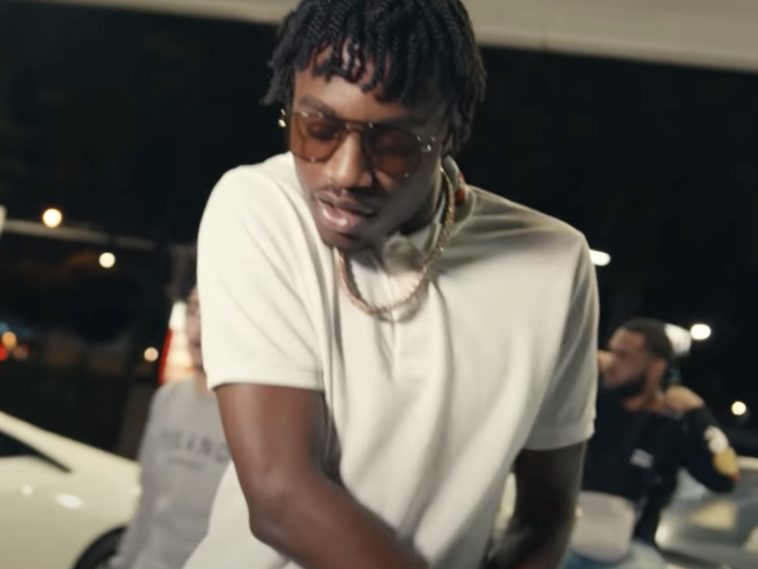 @sohh @sohhdotcom

179 Views
Comments Off on Lil Tjay Turns Gas Station Into Lit Party W/ 'Oh Well' Video
Lil Tjay Turns Gas Station Into Lit Party
LT came through clutch with the unexpected video. The music video features Tjay turning up both at a gas station and inside the location's store while surrounding himself with a bunch of luxury cars.
Lil Tjay Arrested In Brooklyn
Earlier in the year, the 19-year-old rap star found himself briefly behind bars. While details were still coming together, charges included criminal possession of a weapon, grand larceny and having cannabis on him.
We're told Lil Tjay was in a vehicle with 4 others when cops pulled them over for switching lanes without signaling. Our sources say the officer smelled weed in the car, which resulted in a search and the discovery of 4 loaded handguns and a large amount of marijuana. We're told neither the rapper nor anyone in the vehicle took ownership of the firearms or the weed, so they were all hit with possession charges. It's unclear why they're also facing the grand larceny charge. (TMZ)
Police Roll Up On Lil Tjay
A few days prior to the arrest reports, the NYPD randomly showed up to his music video shoot. They conducted a search on his car, but reportedly didn't reveal the reason behind targeting him.
A crowd gathered around the vehicle as NYPD cops conducted the search. It's unclear if anything was found. A crowd gathered around to watch what happened. Lil Tjay, who is one of the biggest new rappers of last year, was not arrested. Tjay has had trouble with the law in the past, but it's unclear if that had anything to do with the encounter. (TMZ)
Law enforcement had since come forward to provide details on the motivation behind the search.
The NYPD tells TMZ … officers responded to a housing project in Queens after getting calls about people waving guns. When cops arrived, we're told they found upwards of 150 people in a courtyard, with tons of vehicles all around parked illegally. Because of the nature of the call, officers searched several of the illegally parked vehicles … including one in which Lil Tjay was sitting. They didn't find a firearm inside, and Lil Tjay wasn't arrested either. Neither was another artist who was filming with him, Fivio Foreign. (TMZ)
It's All About The Bag Right Now
Tjay is all about business. The rap star recently went online to share a selfie of himself posted up with a whole lot of cash, showing the only thing he's after at the moment is the bag. In the caption, he hyped up new song "None Of Your Love" while letting it be known he isn't looking for a ride or die right now.
"I don't want none of your love 🙅🏾‍♂️🥰 #12tonight"