Chicago rapper Lil Durk is out here getting better and leveling up. He went online to reveal the next life goal he would be trying to attain.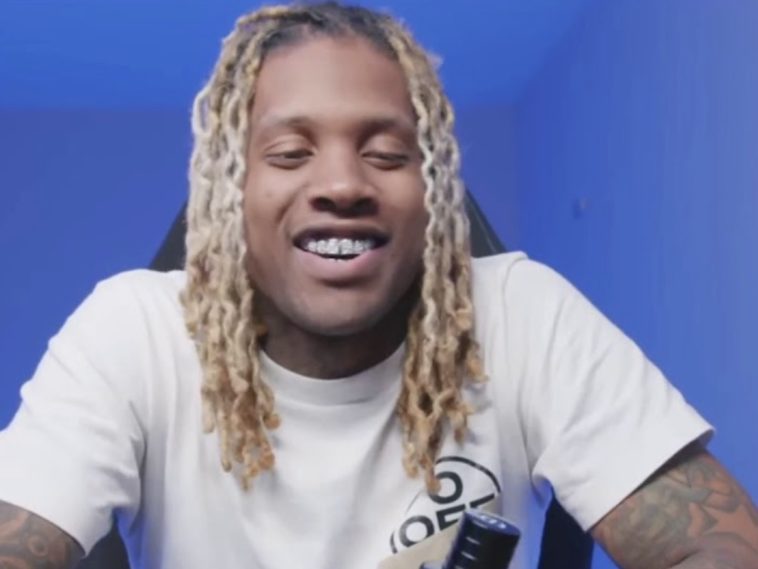 149 Views
Comments Off on Lil Durk Reveals His Next Major Life Goal
Lil Durk Reveals His Next Major Life Goal
Durkio posted a message on his Instagram Story about what's next for him. He says he's trying to become a better person overall as well as a better father, adding in the goal of putting his pride aside for the greater good of himself.
"Bettering myself as a person and a father putting my pride to the side and standing on all 10 to become a real boss"
Lil Durk Rides For King Von
Perhaps Durk has just been doing a lot of thinking, especially in light of knowing the importance of August 9. The hip-hop veteran stepped up this week to properly remember his late protégé King Von on his birthday.
LD went to his Instagram page with strong words about Von. He went even further by sharing snapshots of them hanging out together before his untimely 2020 death.
"Happy birthday blooda your name forever live on real hood legend #kingvon 💙"
A few days ago, Lil Durk vowed to never name-drop anyone deceased in his music.
"I'm not mentioning the dead in my songs no more or performing songs with they name in it…… – big Smurk"
Tekashi 6ix9ine Trolls Lil Durk's Dead Brother Again
After Durkio tweeted about not mentioning the dead in his songs anymore, his rap rival Tekashi 6ix9ine went full troll mode. He dropped a remark about the reason being because Durk was scared after his blood brother was murdered last month.
"This man scared after they shot his brother in the head don't stop now"
Tekashi 6ix9ine Asks Lil Durk To Square Up
6ix9ine wants to fight – no cap. In a recent podcast-slash-interview with rap personality Akademiks, he revealed who everybody figured he wants his opponent to be.
6ix9ine says he wants to fight the Chicago hip-hop star. He asked Ak to get him in the same room so the pair can throw hands, a battle Tek clearly thinks he'd win.
"Before you leave Miami, you call Durk and get him in the same room as me — make it happen. You got the phone right there."