Atlanta rapper Lil Baby is supporting George Floyd and his family in an unforgettable way. The Grammy-nominated artist was present at a White House meeting today, along with family members of the late police brutality victim.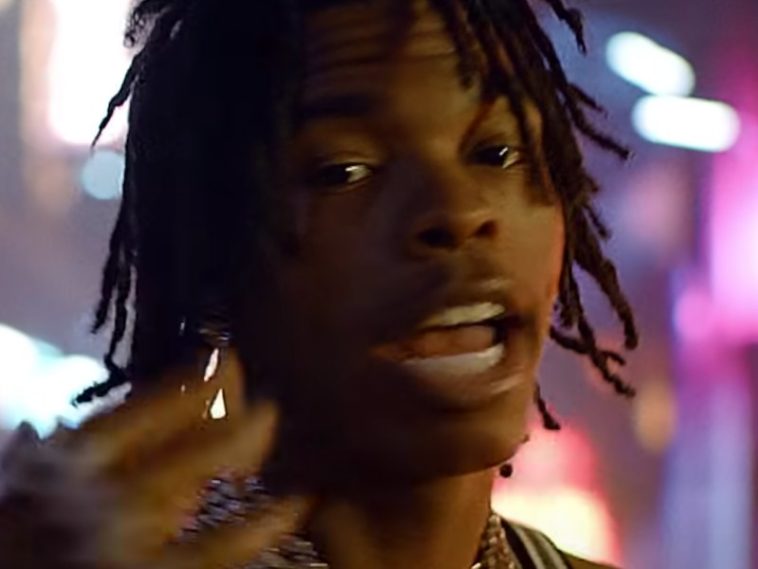 99 Views
Comments Off on Lil Baby Stands By George Floyd's Family + Attends White House Meeting
Lil Baby Supports George Floyd's Family
The Floyd family met with President Biden along with members of his administration today to discuss a police reform act named after George, the George Floyd Justice in Policing Act. Besides their attorney, Lil Baby was also in attendance and showed his support to the family and their cause by being there in person.
Rapper Lil Baby on Tuesday joined George Floyd's family in Washington, D.C., as the family pushes for the police reform act named after Floyd to be passed. Lil Baby was seen at the presser with Floyd's family and their attorney Ben Crump at the White House where the family met with President Biden. (The Hill)
Travis Scott + Lil Baby Spark Utopia Collab Rumors
In May 2021, in response to the image circulating around of Houston rapper Travis Scott and Baby in the studio, fans are speculating Lil Baby will be joining Scott on his upcoming Utopia album.
This is a deadly collab, especially if travis takes the lead.
This finna go Diamond
🔥🔥🔥 bout to be flames
Lil Baby + Danny Wolf Drop New Song W/ Visual
In mid-May 2021, Lil Baby was shining in the visually trippy video for "Slidin," his new single with Danny Wolf. The song drops a couple of weeks before the anticipated joint album with Baby and Lil Durk that's slated for May 28. Baby has quickly become one of the most sought-after features in the industry, with seemingly every song he's on becoming a hit.
Lil Baby & Danny Wolf – Slidin (Directed By Cameron Nichols)
Lil Baby + Lil Durk Plan For Late-May Album Release
Earlier this month, Chicago and Atlanta linked up like Justin Fields throwing a touchdown pass to Julio Jones. Hip-hop heavyweights Lil Durk and Lil Baby's Windy City + ATL joint album is coming soon, and now we may know the exact release date.
"The voice of the hero's may28th what y'all think….. @lilbaby"
"How Does 'Voice Of The Heroes Dropping May 28 Sound'? 🔥🔥🤯 I'm Tryna See Some… @lildurk"