Atlanta rapper Lil Baby really has no problem letting his legs loose. The hip-hop star has continued to shine light on his lower region by keeping a streak of short-shorts going.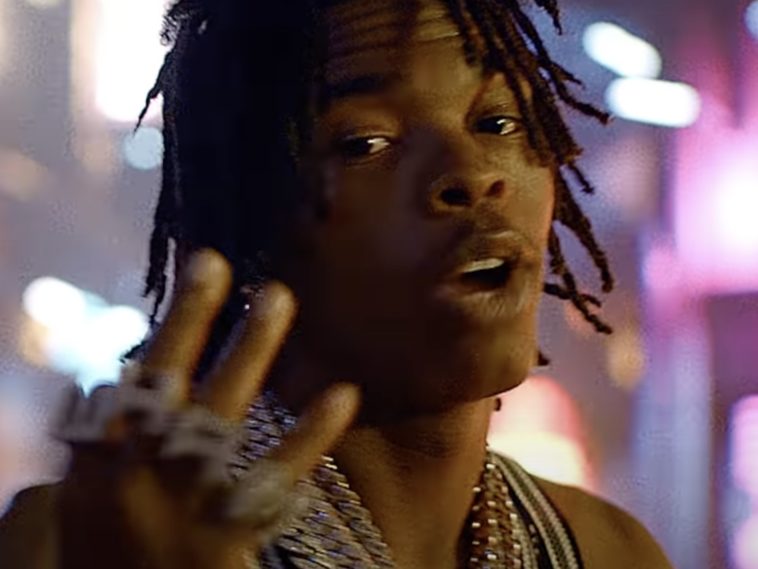 129 Views
Comments Off on Lil Baby Refuses To Retire His Short-Shorts
Lil Baby Refuses To Retire His Short-Shorts
LB went to his Instagram page and unloaded some epic pics. He also teased the world about gearing up to drop a collaborative music pack with the likes of Chicago's Lil Durk.
"Voice Of The Hero's …… Coming Soon 🤯 @lildurk We Go Fucc The World Up 🙌🏽"
Lil Baby Wears His Short Shorts
This week, Baby showed off his shorts in DJ Khaled and Lil Durk's "Every Chance I Get" music video. The visual clocks in at just under four minutes and in an outdoor setting with cars, women and fire.
After releasing the music video for "THANKFUL" featuring Lil Wayne and Jeremih, DJ Khaled returns with another visual for the "Every Chance I Get" track featuring Lil Baby and Lil Durk. Directed by Joseph Kahn, the visual is fired up with the rappers performing in an urban city setting at night with lightning, cars burning, and ladies dancing. Lil Baby kicks off with two verses and continues on the hook, with Lil Durk coming in on the third verse. (HYPEBEAST)
Lil Baby's Shorts Are Meme-Worthy
A few days ago, Lil Baby sparked serious commotion by sharing a shot of himself rocking extra short shorts. LB even joked about the fashion statement proving his bank account is looking extra healthy these days.
"You Kno He Getting Money 💰 When He Pop Out With Some Short Shorts 🙌🏽"
The eye-opening shot ignited a flurry of hilarious reactions from rap star Young Thug to Georgia native T.I.
"Sell me that demon comin out yo knee cap" -Young Thug
"Wit da knee high socks👑 … No question 😂😂😂" -T.I.
"Above the knees rich people shorts 💎💎💎💎" -Meek Mill
"😂😂😂😂😂 fax" -YG
"Posed to pull da socks all the way up on they a**.💰😂" -DaBaby
"😂😂 pop it champ" -2 Chainz
"On Me" Remix Music Video
The jokes followed Baby blessing fans with a new visual. Earlier in the week, LB shared his "On Me" remix music video with rap heavyweight Megan Thee Stallion.
Today Lil Baby releases the "On Me (featuring Megan Thee Stallion)" remix track and Mike Ho-directed video via Quality Control Music/Wolfpack Global/Motown Records. The striking video made its broadcast premiere on MTV Live, MTVU, BET Hip Hop & BET Jams.