Hollywood actress La La Anthony can't wait for the world to watch her popular "The Chi" series. The popular entertainer has stepped forward to guarantee the Showtime show's is going to touch people's souls.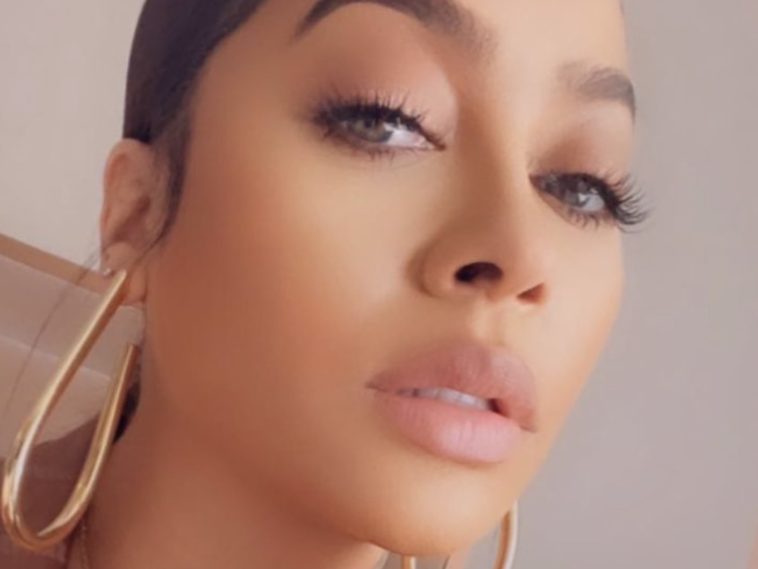 149 Views
Comments Off on La La Promises 'The Chi' Season 4 Is Deep + Necessary
La La Promises 'The Chi' Season 4 Will Touch Home
Anthony hit up Instagram to plug the show's May return. She also explained how much it means to her to be a part of the series.
"May 23rd… GET READY… @shothechi is back. I'm so honored to be a part of this show. This season is DEEEEPPPP & NECESSARY‼️"
The hard-hitting show is slated to return May 23 with actors Jacob Latimore, Alex Hibbert, Yolonda Ross, Shamon Brown Jr., Michael V. Epps and Birgundi Baker.
Jake, Papa and Kevin confront the harsh reality of how the world views young, Black men in the aftermath of an act of police brutality. As the three friends reckon with a broken system, the aftershocks ripple across the South Side, inspiring friends and neighbors to rise up and take action. How does a community find the strength to persevere? That's the power of THE CHI.
La La's Bikini Pics Has The 'Net On Fire
In mid-April, Anthony hit up her Instagram page with a slideshow of pics donning fresh sneakers with a matching two-piece bikini. One shot included a close-up of La La's rings.
"Juicy 🍒"
Along with more than 130,000 likes in less than an hour, celebs including actress Gabrielle Union, Cuban Link and Chloe Bailey dropped emoji reactions.
"LA 😍😍😍" -Cuban Link
"Listen… 🔥🔥🔥🔥🔥🔥🔥" -Gabrielle Union
"wow gorgeousssss" -Chloe Bailey
Jeremih Sets Off Romance Rumors
Recently, rumors sparked about something possibly going on between La La and R&B singer Jeremih. The crooner went online with a repost of La La's Instagram Story, which was a picture of herself slaying, along with some gushy music.
#PressPlay: #Wayment, #Jeremih reposted #LaLa's story & now people are wondering if he's trying to say something 👀👀 #SirPleaseClearTheAir 😩
Giving Her Friend A Major Surprise
It can't hurt to have La La as a friend. Her hairstylist Arrogant Tae, real name Dionte Gray, recently went online to reveal what insane gift she'd gotten him. Anthony had brought along a guest visit from fellow TV star and beauty mogul Kim Kardashian in major surprise fashion.
"Yoooo My La IS THE F*CKING BEST @lala I love youuuuu soooo much , I'm soooo f*cking HAPPY That I finally got to meet my f*cking FAVORITEEEE @kimkardashian I'm sooo happyyyy😍😍😍😍🙌🏽🙌🏽🙌🏽"