Florida rapper Kodak Black recently copped himself a purple and gold Tesla inspired by late NBA legend Kobe Bryant for his 24th birthday. On Tuesday, Kodak was showing off his new ride on social media while adding a caption that properly honored Kobe and drew comparisons to Meek Mill's fumble of a similar line.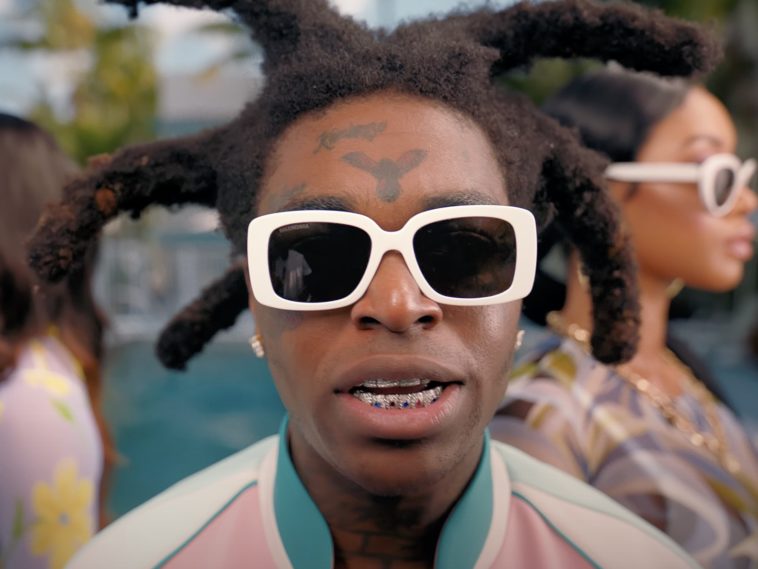 189 Views
Comments Off on Kodak Black Rewrites Meek Mill's Cringe Kobe Bryant Lyrics
Kodak Black Honors Kobe The Right Way
Kodak Black shared a series of photos and videos on Instagram of his new Kobe-themed Tesla. In one caption — which he later deleted — Kodak wrote "If I Catch a N*gga Lackin' Ima KOBE Him … (what dat mean?) Ima Shoot!!!"
"If I Catch a N*gga Lackin' Ima KOBE Him … (what dat mean?) Ima Shoot!!!"
Meek Mill's Kobe Bryant Bars Were Not Received Well
Kodak's Kobe line was reminiscent of Philly rapper Meek Mill's attempted Kobe tribute that didn't go over nearly as well. Back in February, a snippet of a song leaked in which Meek rhymed, "If I ever lack I'm goin' out with my choppa, it be another Kobe." Given that Kobe died in a helicopter crash, Meek was thoroughly bashed on the Internet and even by Kobe's widow Vanessa Bryant.
"Dear @meekmill, I find this line to be extremely insensitive and disrespectful. Period. I am not familiar with any of your music, but I believe you can do better than this. If you are a fan, fine, there's a better way to show your admiration for my husband. This lacks respect and tact."
Kodak Goes All Out For Donald Trump's Birthday
Kodak turned up to celebrate the born day of ex-President Donald Trump. It was Trump who pardoned KB on his way out of office in January 2021, allowing the rapper to get out of prison two years earlier than he was supposed to be released on federal weapons charges.
"#HappyBirthdayTrump DT @realdonaldtrump #HappyBirthdayKodak #GeminiGang#FeelinPeachy Out Now"
Kodak Honors Trump With Iced-Out Piece
Back in February 2021, Kodak Black was still freshly enjoying his freedom. So while it didn't sit right with most of the hip-hop community, he decided to honor the man responsible for getting him out of prison with a new diamond ring.
Trump Ties @kodakblack 1st interview TFJS