Hopefully Florida rapper Kodak Black is a man of his word. The rap star went online to make a major promise to fans, but there's one major condition.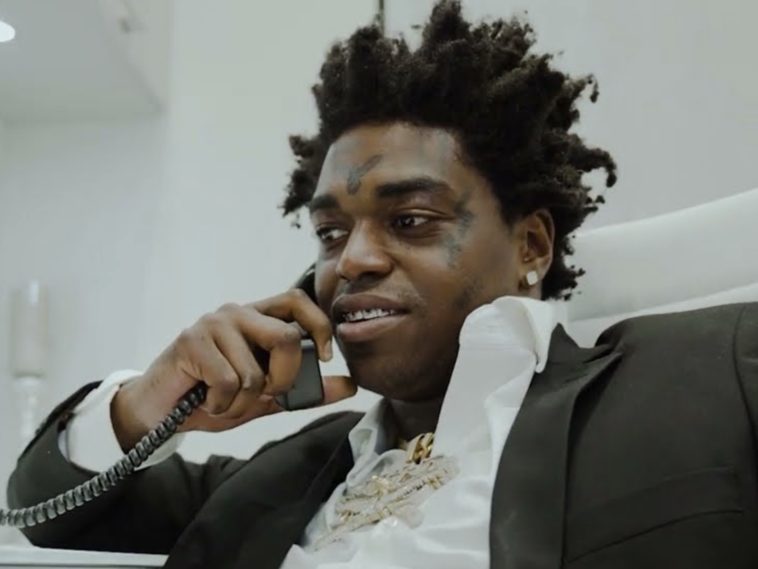 149 Views
Comments Off on Kodak Black Makes Huge Grammys Promise W/ 1 Condition
Kodak Black Makes Huge Grammys Promise
Yak says if his close friend and NFL MVP Lamar Jackson can win the Super Bowl this upcoming season for the Baltimore Ravens, he'll take home a Grammy Award. Jackson responded with a rocket and fire emoji, which is perhaps a subliminal way of letting fans know he's down for the challenge.
Bring The Super Bowl Back To The City This Year & Ima Bring A Grammy
Kodak's Instagram Page Fades to Black
The Pompano Beach native recently had people questioning his whereabouts. The hip-hop troll recently decided to seek some privacy at this time to – presumably – reflect on how he literally flushed any hopes of financial security down the toilet.
Several weeks ago the Sunshine State rapper shared super cringe footage of himself throwing thousands of dollars in the ocean and flushing hundreds down the toilet. Hours later, his Instagram page has gone totally dark.
Some online speculated he left Instagram to collect himself after wasting such a large amount of money as a flex. KB could possibly return when he has found a way to recover the lost stacks.
Kodak Black Flexes MAGA Drip For Trump's Birthday
Earlier in June, ousted president Donald Trump turned 75 years old. Kodak Black marked the occasion on Instagram by throwing on an autographed Trump 2016 campaign hat and a Trump 2020 jacket while wishing his politician homie a happy z-day.
"#HappyBirthdayTrump DT @realdonaldtrump #HappyBirthdayKodak #GeminiGang#FeelinPeachy Out Now"
Kodak Honors Trump With Iced-Out Piece
Back in February 2021, Kodak Black was still freshly enjoying his freedom. So while it didn't sit right with most of the hip-hop community, he decided to honor the man responsible for getting him out of prison with a new diamond ring.
Trump Ties @kodakblack 1st interview TFJS
In January 2021, Kodak was rejoicing after Trump sprung him from jail. KB took to Twitter with a message thanking the now-former President and showed appreciation over being granted freedom .
"I Want To Thank The President @RealDonaldTrump For His Commitment To Justice Reform And Shortening My Sentence. I Also Want To Thank Everyone For Their Support And Love. It Means More Than You Will Ever Know. I Want To Continue Giving Back, Learning And Growing. @DanScavino"