All the single ladies can relate to billionaire influencer Kim Kardashian on some level. While Kim K's divorce to hip-hop superstar Kanye West isn't final, she's been living the single life and reportedly enjoying herself without her soon-to-be ex-husband.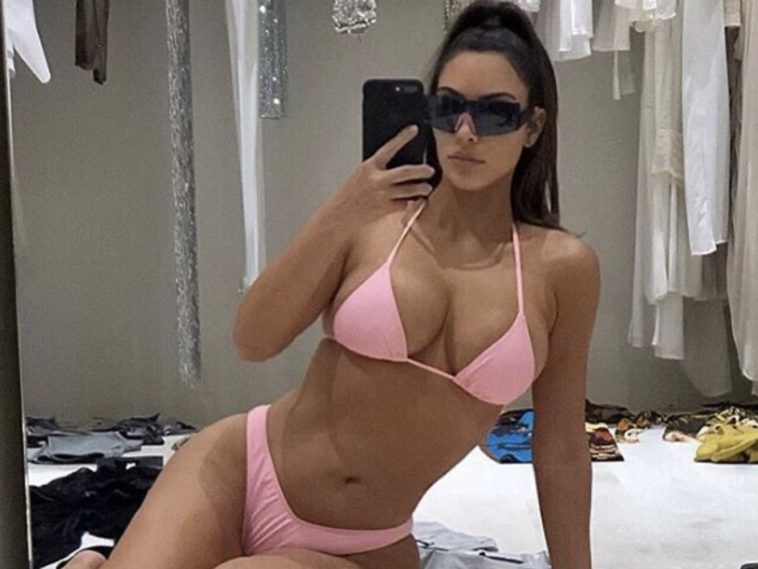 @sohh @sohhdotcom

129 Views
Comments Off on Kim Kardashian Having 'A Lot Of Fun' Post-Kanye West
Kim Kardashian Feels Like Herself Again
Word on the celebrity scene is that Kim Kardashian is leaning into her new normal amid her split from rapper/producer/designer (and fellow billionaire) Kanye West. When she's not working toward her law degree, she's been socializing and making the A-list rounds.
"Kim is having a lot of fun right now. She feels free and is a lot happier. It's a new era for Kim. She has been loving going out with friends, meeting new people and really being out and about again." (E! News)
Of course the public wants to know who and when she'll be dating again, but that's reportedly not a high priority for Kim.
"She loved being out in Miami and felt like herself again. Kim has also expressed if the right person came along, she'd be interested in dating again. She doesn't want anything serious anytime soon but she's been liking connecting with people."
Kanye West Is Mad Over Divorce Rumor
The rap superstar isn't feeling all G.O.O.D. He's reportedly tight about the world thinking his estranged wife Kim Kardashian is responsible for pushing their divorce forward.
We're told West — who just responded to the papers filed by Kardashian two months ago — is "super annoyed that the story is being constantly presented as her divorcing him," said the source, who noted the Kardashian family's "huge spin machine." "Actually it was him saying for a year that they have nothing in common except the kids and he wanted out," insisted the insider. "She pulled all the stops to try to save the marriage." (Page Six)
Kanye Reveals Type Of Woman He Wants To Date After Divorce
Last week, news broke out about West reportedly preferring his next relationship be with someone who is "an artist and a creative person," who can "speak the same language." The ever-unique producer's soon-to-be-ex was undeniably on his level of entrepreneurship, but Kim K has never publicly been known as the artistic type.
#KanyeWest is already thinking about his next relationship. The newly single rapper — who is in the midst of a divorce from #KimKardashian — wants his next relationship to be "with an artist and a creative person."
Kanye West Claps Back At Kim K Divorce
According to recent reports, Yeezy's attorney listed irreconcilable differences as the main reason for his split with reality TV star Kim Kardashian. The response comes two months after Kim K filed the divorce papers.
According to a legal response filed by the rapper's attorney on Friday and obtained by PEOPLE on Monday, West, 43, requests joint legal and physical custody of their children: daughters North, 7, and Chicago, 3, and sons Saint, 5, and Psalm, who will turn 2 in May. West also asks for the court's right to award spousal support for either person to be terminated, the filing says. In the document, West's counsel lists irreconcilable differences as the couple's reason for divorce, though a date of separation is not given. (People)