G.O.O.D. Music veteran Kid Cudi is officially on Donda. The hip-hop heavyweight has stepped up to confirm buzz and speculation about his presence on Kanye West's new studio album.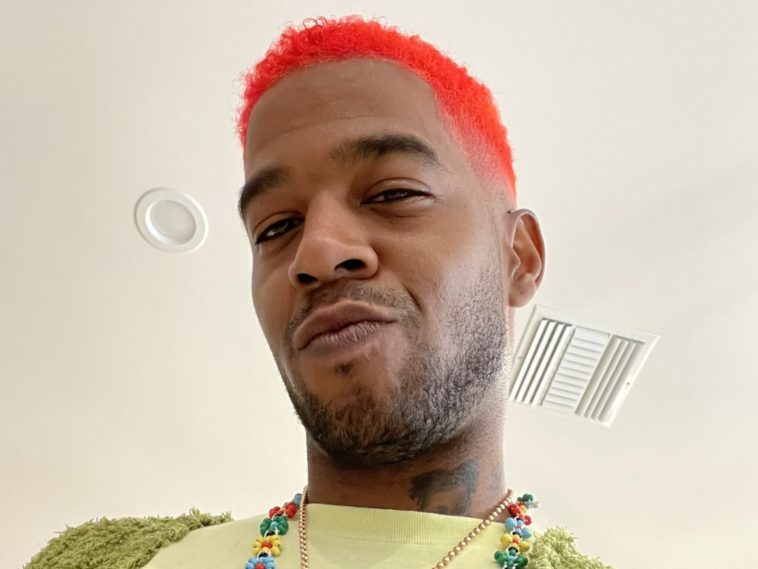 149 Views
Comments Off on Kid Cudi Reveals How Fast Kanye West Made 'Donda' Collabo Happen
Kid Cudi Reveals How Fast Kanye Made Collabo Happen
Cudder hit up his Twitter page to let the world know he actually 'did' make it onto the album. Previous speculation suggested the LP would be Kid-less.
"I wasnt on Donda when I tweeted that I wasnt. Ye hit me the followin week and we made it work. Realest n*gga alive. No need to lie to kick it . Hope u guys enjoy!! … Havent heard the final this is new to me too!!"
Back in July 2021, Cudi broke hearts when he initially tweeted out not being on the LP.
"I am not. Sorry."
Kanye West's Confirmed Guest Features
A few hours ago, streaming giant TIDAL shared a line-up of epic hitmakers attached to the new LP. Yeezy went all-out including throwback rap legends like The LOX and JAY-Z to newcomers including Lil Baby and Lil Yachty to grace the studio effort.
Even more exciting, a rumored tracklisting showing each song and feature has surfaced.
Donda" (Ft. Pusha T & The World Famous Tony Williams)

"Moon"(Ft. Don Toliver & Kid Cudi)

"Praise God" (Ft. Baby Keem & Travis Scott)

"I'm Not OK" (Ft. Lil Yachty & Rooga)

"Junya" (Ft. Playboi Carti)

"Jonah" (Ft. Lil Durk & Vory)

"Heaven And Hell"

"Off The Grid" (Ft. Fivio Foreign & Playboi Carti)

"Remote" (Ft. Kid Cudi & Young Thug)

"Donda" (Interlude)

"New Again"
"Pure Souls" (Ft. Roddy Ricch)

"Keep My Spirit Alive" (Ft. Conway the Machine, KayCyy & Westside Gunn)

"Never Abandon Your Family"

"Jesus Lord" (Ft. Jadakiss, Jay Electronica, Rooga & Styles P)

"I Know God Breathed On This" (Ft. Vory)

"Tell The Vision" (Ft. Pop Smoke)

"Jail" (Ft. Francis and the Lights & JAY-Z)

"Lord I Need You Lyrics"

"Hurricane" (Ft. Lil Baby & The Weeknd)

"24" (Ft. Vory)

"No Child Left Behind" (Ft. Vory)

"Glory" (Ft. Dr Dre and Snoop Dogg)

"Daylight" (Ft. Vory)
Last night, Kanye put together a second – and hopefully final – Donda album listening session from Mercedes-Benz Stadium in Atlanta, Georgia. Ye pulled through shortly before midnight masked up and even put on some theatrics courtesy of cords pulling him into the air appearing to ascend to the heavens.
This might have been an ode to his late mom, Donda West, who the album is a tribute to and who has fueled his music career since blowing up in the early 2000's.
Hip-hop veteran Juicy J might know something we don't. He went online to voice his opinion about the Grammy-winning Kanye West doing everything but dropping DONDA – again.
Juicy J Says DONDA Isn't Dropping Yet
Unfortunately, rap veteran Juicy J made a huge prediction about Ye's album rollout before midnight. The Three 6 Mafia rapper said he'd put $10,000 on West not releasing the album last night – the alleged release date – and JJ made his opinion clear. Fans will have to wait to see when Ye decides to release the highly-anticipated project.
"He not gone drop that album tonight"
"10k bet Kanye don't drop his album tonight"
Kevin Durant Reveals What He Heard On DONDA
In other news about the long-awaited project, that might not be dropping yet, NBA superstar Kevin Durant is talking DONDA. In a new Olympics interview, KD was asked about what Kanye West exactly played for him.
Durant offered nothing but massive praise for the upcoming project, which is supposed to drop this Friday. He was asked about hearing any updates on the project or if he'd received any new music from Yeezy, both of which the Nets All-Star gave a big nope to.
"That's Kanye West, he's a master at his craft. I was sitting back and taking in the vibes, listening."