Legendary R&B singer Aaliyah's music has been withheld from streaming services for decades and now that's all about to change. Blackground Records has announced a plan for a rollout of the late singer's, along with several other musicians' albums in the coming months.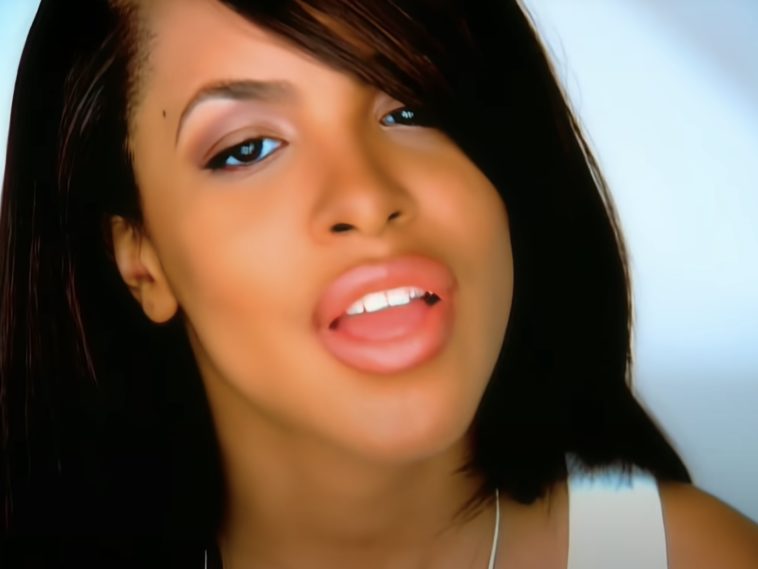 199 Views
Comments Off on Aaliyah's Music Is Hitting Streaming Services..Despite Her Family's Wishes
Aaliyah Is Coming To Streaming Services Against Her Estate's Wishes
In the 20 years since Aaliyah's tragic passing she has lived on in fans' hearts despite not being able to be heard in fans' headphones. This is the result of legal battles between her estate and her record label, Blackground Records which is co-founded by her uncle Barry Hankerson.
On the morning of August 5th, Blackground Record announced via Twitter that they will be releasing several previously unavailable albums including music by Toni Braxton, Tank, Jojo, and all of Aaliyah's discography. This Twitter post comes only one day after Aaliyah's Estate released their own statement discussing the difficulties they have faced battling to protect Aaliyah's legacy.
"Protecting Aaliyah's legacy is, and will always be, our focus. For 20 years we have battled behind the scenes, enduring shadowy tactics of deception with unauthorized projects targeted to tarnish…Now, in this 20th year, this unscrupulous endeavor to release Aaliyah's music without any transparency or full accounting to the estate compels our hearts to express a word – forgiveness. Although we will continue to defend ourselves and her legacy lawfully and justly, we want to preempt the inevitable attacks on our character by all the individuals who have emerged from the shadows to leech off of Aaliyah's life's work…" (The Estate of Aaliyah Haughton)
In the statement the Estate makes it clear that the effort by Blackground Records to release Aaliyah's music is not one that they approve of. This was further explained by a statement given by the Estate lawyer Paul LiCalsi. LiCalsi remarked "…virtually the entire remainder of her catalog…has been inexplicably withheld from the public by Blackground Records. Aaliyah's Estate has always been ready to share Aaliyah's musical legacy but has been met with contention and a gross lack of transparency…the Estate was not made aware of the impending release of the catalog until after the deal was complete and plans were in place."
Blackground Records has countered this statement explaining that they were only following Aaliyah's Mother's wishes by not releasing her music.
Regardless of legal battles behind the scenes, the public will still be receiving Aaliyah's music on streaming services in the coming months. See the schedule and the estate's statement below.
Diddy Remembers Aaliyah + B.I.G. On Instagram
Rap mogul Diddy is taking it back a few years. The Bad Boy Records CEO recently went online with a throwback picture, remembering some of music's biggest names of all time in singer Aaliyah and the late Notorious B.I.G.
Diddy took to his Instagram with a picture alongside the late stars. The date the dope flick was taken isn't listed, but it's at least from 1997 or before, the year Biggie was killed.. Puff showed love in the caption.
"I love this picture !!! 🖤"
Aaliyah's Estate Makes YouTube Announcement
The estate of late R&B star Aaliyah has something major for fans. They went online to reveal what they'd just bought and just what it means for supporters of the late crooner, who passed in a plane crash in 2001. Aaliyah's estate took to her Instagram account let it be known they had gotten the official Aaliyah YouTube channel. They're planning a full launch in 2021 and means that her entire music catalog being put on there, as well as other streaming services, is in the works.
"Thank you for all of your love and support. We are proud to announce that the Estate is now in control of the "Aaliyah" YouTube account. 2021 will the year of Aaliyah! See you all in the new year! ♥️ . . #aaliyah #aaliyahhaughton #aaliyahdanahaughton #teamaaliyah #youtube #youtubechannel"
Estate Reveals Label Talks
Her estate also revealed several months ago that they were in talks with various labels with the hopes of getting her music online. They took to Twitter with the news and has fans more excited than ever.