Detroit rapper Kash Doll and DreamDoll aren't rushing to get involved in the crate challenge. The hip-hop pair have stepped up to share their stance toward the movement seemingly created by Louisiana rapper Boosie Badazz.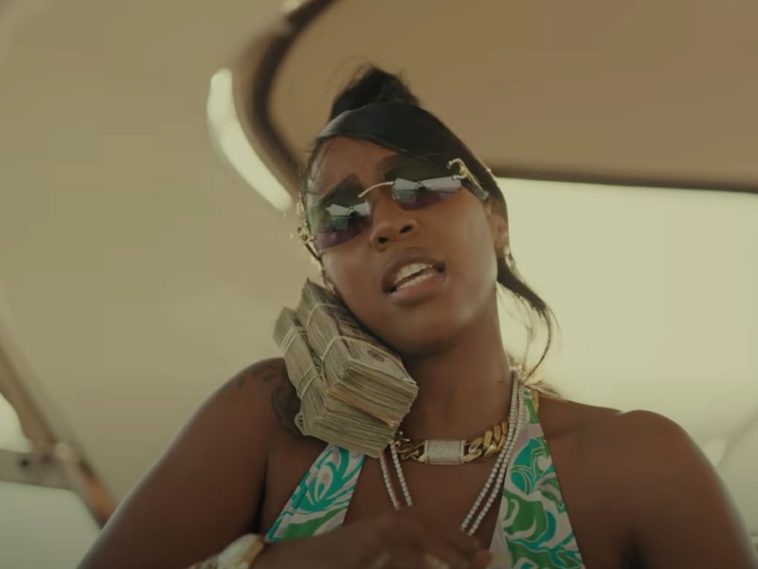 278 Views
Comments Off on Kash Doll + DreamDoll Aren't Ready For The Crate Challenge Yet
Kash Doll + DreamDoll Aren't Ready For Crate Challenge
KD and DD hit up their social media pages to joke about the challenge being seen across the Internet. Kash joked about having to start easy before leveling up the crates.
"B*tch i gotta beat each level first tf"
During last night's Hot 97 Summer Jam concert, DreamDoll hit up her Twitter page with a joke about going to the stage with the same tactics she'll use for the crate challenge.
"I was practicing how imma go up the crates on the stage no biggie"
50 Cent's Doing The Crate Challenge
New York rapper 50 Cent is keeping his eyes glued to what's trending and going viral. The hip-hop star also shared a hilarious social media post revealing his intent to get involved in the wild crate challenge.
Fifty hit up his Instagram page with the most random but appreciated post. 50 posted up a snapshot of his version of the crate challenge which is easily the safest version out.
"😒yeah i'm a start with this because i don't know what i get for doing this sh*t 😆"
Over the past few hours, social media has ignited with hilarious footage of a man flawlessly bodying the online challenge with a massive stack of crates.
"Bruh completed it and was still rolling."
50 Cent Promises To Keep Raising The Bar
Outside of crate talk, the "Power" executive producer recently came forward to announce a highly-anticipated "Power Book IV: Force" series is officially wrapped up.
Fifty went to his reliable Instagram page to break the major news. Fifty revealed the series – which focuses on "Power" character Tommy Egan – is a go but didn't lock-in any additional updates or release rollout plans.
"POWER Book IV FORCE is wrapped, expect me to keep raising the bar. TOMMY ! 🚀 🚦Green Light Gang"
The announcement ignited a flurry of co-signs including a salute from "Power Book II: Ghost" actor/rapper Method Man.
"Is that Bart?! I see u w/the hater blockers on.. les go green light gang.. gr8 job Fif!!" -Method Man
"50! ⭐️⭐️⭐️⭐️⭐️🙏" -Tommy Flanagan
"🎬🎬🎬🎬" -Eif Rivera
50 Cent Hypes 'Power Book: Force' Coming
Back in late June 2021, Fifty wanted the world to know it was a huge reason to celebrate Joseph Sikora's birthday. The hip-hop veteran and "Power" executive producer saluted his actor's born day by hyping up the highly-anticipated "Power Book: Force" series.
Fifty went to his Instagram page with a major shout-out to Sikora a.k.a. Tommy Egan on his real-life 45th birthday. 50 took things a step further by promising the upcoming spin-off show based on the "Power" character will live up to the hype.
"Happy B day to my man @josephsikora4 FORCE coming soon! TOMMY ain't no joke. #bransoncognac #lecheminduroi #bottlerover"
The shout-out sparked a major salute back from Sikora. Joseph slid into 50's comments section to show his own appreciation.
"Love you Fif!🙌 thank you for elevating everyone around you. I'm beyond blessed to be one of those people. Thank you for changing my life. Forever grateful and humbled 🙏🏼❤️🚦"