Hip-hop veteran Kanye West sure knows how to make fans wait. In light of the upcoming release of Donda – or perhaps another major controversy – one of his recent hit singles has been removed from streaming services.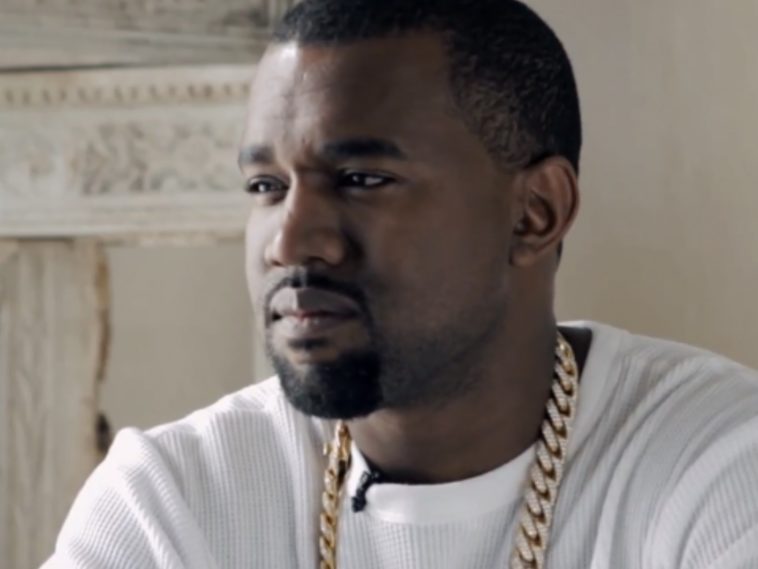 99 Views
Comments Off on Kanye West Mysteriously Removes Hit Single From Streaming
Kanye West Mysteriously Removes Hit Single
Ye has taken "Nah Nah Nah (Remix)" offline, which features none other than 2 Chainz and DaBaby. Perhaps the song will be on Donda, or perhaps the moves comes in light of DaBaby's recent homophobic rant at Rolling Loud Miami that saw over seven festivals remove him from their lineups.
Kanye West's New 'Donda' Release Date Isn't Soon
Even if "Nah Nah Nah (Remix)" has been removed for the album, the Grammy-winning rapper's Donda album really is missing its slated release date – again. The hip-hop star's highly-anticipated album is now expected to arrive at the end of this week.
According to buzz and speculation, an iTunes posting now has the LP set to arrive in mid-August. If the prediction is correct, fans will have the studio project on a week from Sunday.
Kid Cudi Reveals How Fast Kanye Made Collabo Happen
Earlier in the week, Kanye's longtime protégé Kid Cudi hit up his Twitter page to let the world know he actually 'did' make it onto the album. Previous speculation suggested the LP would be Kid-less.
"I wasnt on Donda when I tweeted that I wasnt. Ye hit me the followin week and we made it work. Realest n*gga alive. No need to lie to kick it . Hope u guys enjoy!! … Havent heard the final this is new to me too!!"
Back in July 2021, Cudi broke hearts when he initially tweeted out not being on the LP.
"I am not. Sorry."
Kanye West's Confirmed Guest Features
This past Friday, streaming giant TIDAL shared a line-up of epic hitmakers attached to the new LP. Yeezy went all-out including throwback rap legends like The LOX and JAY-Z to newcomers including Lil Baby and Lil Yachty to grace the studio effort.
Even more exciting, a rumored tracklisting showing each song and feature has surfaced.
Donda" (Ft. Pusha T & The World Famous Tony Williams)

"Moon"(Ft. Don Toliver & Kid Cudi)

"Praise God" (Ft. Baby Keem & Travis Scott)

"I'm Not OK" (Ft. Lil Yachty & Rooga)

"Junya" (Ft. Playboi Carti)

"Jonah" (Ft. Lil Durk & Vory)

"Heaven And Hell"

"Off The Grid" (Ft. Fivio Foreign & Playboi Carti)

"Remote" (Ft. Kid Cudi & Young Thug)

"Donda" (Interlude)

"New Again"
"Pure Souls" (Ft. Roddy Ricch)

"Keep My Spirit Alive" (Ft. Conway the Machine, KayCyy & Westside Gunn)

"Never Abandon Your Family"

"Jesus Lord" (Ft. Jadakiss, Jay Electronica, Rooga & Styles P)

"I Know God Breathed On This" (Ft. Vory)

"Tell The Vision" (Ft. Pop Smoke)

"Jail" (Ft. Francis and the Lights & JAY-Z)

"Lord I Need You Lyrics"

"Hurricane" (Ft. Lil Baby & The Weeknd)

"24" (Ft. Vory)

"No Child Left Behind" (Ft. Vory)

"Glory" (Ft. Dr Dre and Snoop Dogg)

"Daylight" (Ft. Vory)
Thursday night, Kanye put together a second – and hopefully final – Donda album listening session from Mercedes-Benz Stadium in Atlanta, Georgia. Ye pulled through shortly before midnight masked up and even put on some theatrics courtesy of cords pulling him into the air appearing to ascend to the heavens.
This might have been an ode to his late mom, Donda West, who the album is a tribute to and who has fueled his music career since blowing up in the early 2000's.