After ending their beef, Drake and Kanye West are teaming up for a benefit concert to get former Chicago gang leader Larry Hoover out of prison. However, it's not clear how the two giants uniting will result in progress on Hoover's release.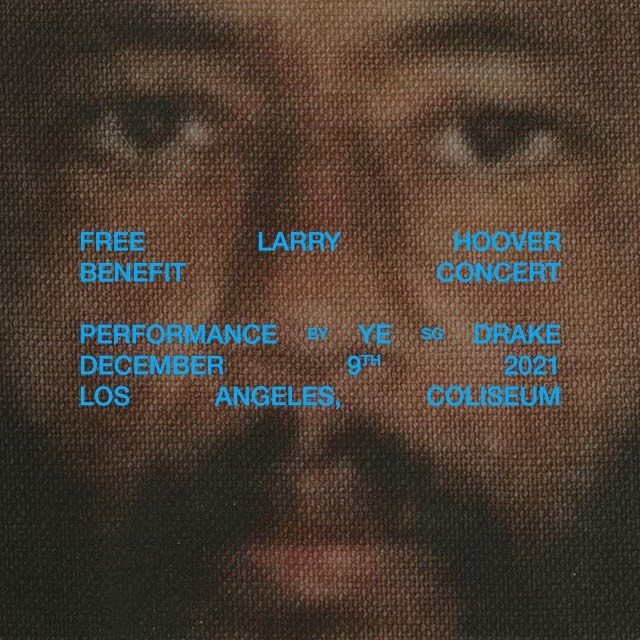 179 Views
Comments Off on Kanye And Drake Team Up For Larry Hoover Benefit Concert. But How Will It Help Hoover Get Released?
Kanye And Drake Set To Perform At Benefit Concert For Larry Hoover
West announced on Instagram Saturday that he and Drake will be doing a joint performance at a benefit concert at the Los Angeles Memorial Coliseum on Dec. 9 to advocate for clemency for Hoover.
​​West is listed as the headliner of the show while Drake is a special guest at the event. They will presumably take the stage together for the first time after being at odds.
The unity event is noteworthy just for the fact that the two have squashed their beef. However, it's not clear how their reconciliation will directly impact Hoover's chances of being released.
Who Is Larry Hoover?
Hoover is an American gang leader and co-founder of the Chicago street gang Gangster Disciples. Hoover, 70, is currently serving six life sentences for ordering the 1973 murder of a 19-year-old drug dealer. The Gangster Disciples co-founder would later run a drug ring from prison that earned a shocking $100 million per year.
Freeing Hoover was one of the topics that Kanye discussed during his meeting with former President Donald Trump back in 2018.
Drake And Ye Squash Beef
We recently reported on Drake and Kanye ending their beef and Dave Chapelle officiating the interaction.
Drake and Kanye West officially ended their years-long beef in a ceremony at Drake's house, officiated by comedian Dave Chappelle.