East Coast rapper Joyner Lucas is proving solid music wins. The hip-hop star hit up social media to celebrate his hard-hitting "Ramen & OJ" song debuting in the Billboard Hot 100.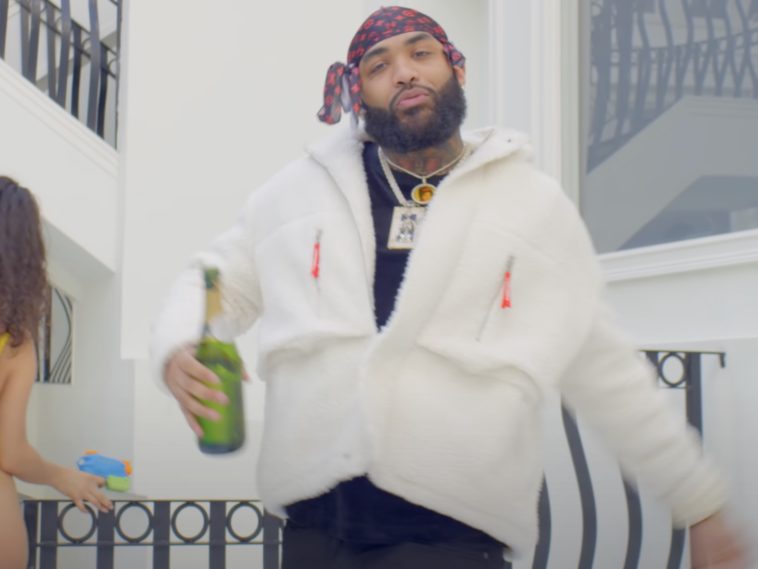 99 Views
Comments Off on Joyner Lucas Geeks Out Over Mighty Billboard 100 Debut
Joyner Lucas Geeks Out
JL went to his Instagram page to share the proud achievement to the world. Lucas dropped a slideshow of pics including a snapshot showing his "Ramen & OJ" debuting at No. 67 on the Hot 100.
"Made it to @billboard again. 🙏🏽 no label no backing no nothin. 🚀"
In late April 2021, Lucas and Atlanta rapper Lil Baby's "Ramen & OJ" music video premiered online.
Joyner Lucas Defends Kid Cudi's Dress
A few weeks ago, Joyner sparked headlines after coming to rapper Kid Cudi's defense. Joyner spoke up for KC after he paid homage to late rocker Kurt Cobain by wearing a dress during his "Saturday Night Live" appearance.
"Don't get it twisted. Cudi will wear a dress and still beat you the f*ck up. 😭 @KidCudi 🙌🏽🙌🏽🙌🏽"
The Kanye West Truck
Joyner Lucas doesn't drive regular – at all. The hip-hop artist recently went to his Instagram page to give fans a look at a massive truck and fashion drip. JL joked about taking out the whip when he went to receive the key to his city.
Joyner Lucas Exposes Benzino's DMs
In January 2021, Lucas added his voice to the re-heated beef between fellow Massachusetts artist Benzino and hip-hop icon Eminem. Joyner revealed some news which could verify the accusations Benzino was just desperate for attention.
Eminem's right-hand man Royce Da 5'9″ clowned Benzino for going after Slim Shady again, to which Benzino responded by challenging Royce to a VERZUZ battle. It's when Joyner Lucas chimed in, claiming Benzino also challenged him to a VERZUZ.
"Man dis clown tried to inbox me a few months ago tryna VERZUS battle me too. Idk what nursing home he escaped from but they needa find him a bring him back ASAP."