We The Best CEO DJ Khaled is pulling for love and peace to reign supreme. The hip-hop hitmaker has come forward to share heartfelt words following violence and protests taking place in Palestine.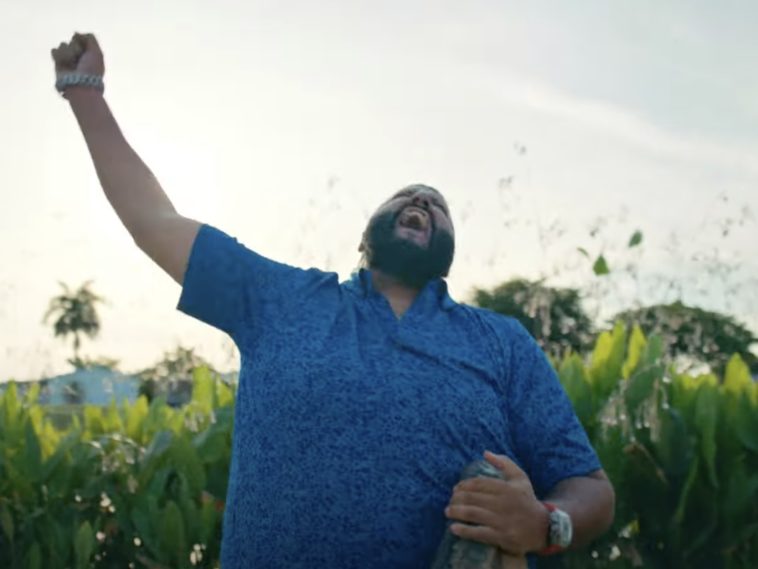 149 Views
Comments Off on DJ Khaled Sends Prayers To Palenstine Amid Conflict
DJ Khaled Sends Prayers
The Miami hitmaker went to his Instagram page to share an emotional post to the world. Specifically, the Palestinian musician acknowledged what's currently going down with the Israeli-Palestine conflict.
"Sending love ❤️ and light ☀️ and prayers 🤲🏽 to my Palestinian 🇵🇸 brothers & sisters and Everyone around the world 🌎 IM PRAYING FOR PEACE AND LOVE TO THE WORLD PEACE AND LOVE TO EVERYONE!🌍 ! 🤲🏽"
The attacks come after weeks of protests over Israeli restrictions on Muslim residents in East Jerusalem. Tensions centered on a neighborhood in the city, Sheikh Jarrah, where a Jewish settler group has been attempting to use the courts to evict six Palestinian families. 
Weeks of Palestinian protests over efforts to remove Muslim families from portions of Jerusalem spilled over into military conflict Monday. Israeli police raided the Aqsa Mosque in Jerusalem, the site of the simmering weekslong standoff, resulting in clashes that wounded several hundred Palestinians, as well as some police officers, prompting an exchange of rocket fire between Hamas militants in Gaza and Israeli defense forces. Hamas fired as many as three hundred rockets, a small number of which targeted the city of Jerusalem for the first time since 2014. There were a smattering of injuries from the rockets that prompted Israeli airstrikes that killed at least 20, including nine children, according to Palestinian officials. (SLATE)
Diddy Celebrates DJ Khaled's No. 1 Album
On a separate note, music mogul Diddy recently shared a huge announcement by Billboard confirming Khaled earned his third No. 1 win for his 12th studio album, Khaled Khaled. Puff included a heartfelt message in the post, congratulating his "brother" on his hard work paying off once again.
"I'm so proud of you my brother! You did it again. Your third number one record!!! ANOTHER 1!!!! @djkhaled ❤️💪🏿🙏🏿🔥🔥🔥 +1!!!!!! So PROUD OF YOU!!!! In all of my years I have never seen a artist work this hard for a album release ever in my life. Hard work pays off!!!"
Fellow New York rapper Nas saluted Khaled and also plugged his standout "Sorry Not Sorry" single off the project.
"Congrats my brother @djkhaled on another one! Khaled Khaled # 1. 👑👑👑👑SORRY NOT SORRY 👑👑👑👑👑👑"
Getting Emotional Over Going No. 1
Earlier the same day, the Miami hitmaker unloaded non-stop celebration posts across his Instagram page. Khaled geeked out over going to the top spot with the biggest selling album in the country.
"KHALEDKHALED ALBUM DEBUT #1 ON @billboard! BILLBOARD BILLI !!!! #1 ALBUM IN THE COUNTRY!🤲🏽"
The project reportedly sold nearly 100,000 copies to secure the top spot.
DJ Khaled has lived up to his catchphrase and dropped "Anotha One" with his star-studded Khaled Khaled (We The Best/Epic). Aided by some of music's hottest acts, including Drake, Lil Baby, Post Malone, H.E.R., Justin Bieber and Jay-Z, Khaled opens at #1 on the HITS Top 50 chart with 95k. (HITS Daily Double)
Fat Joe Celebrates DJ Khaled Going No. 1
Other than Diddy and Nas, Khaled's longtime friend Fat Joe also acknowledged the achievement. The New York native went to his social media pages to celebrate the success.
"And ANOTHER ONE @djkhaled congrats my brother you #1"