North Carolina rapper J. Cole is relentless when it comes to his art. The hip-hop star is causing waves online with his latest project, the music video for his track, "Amari" off of what might be his last album, The Off-Season.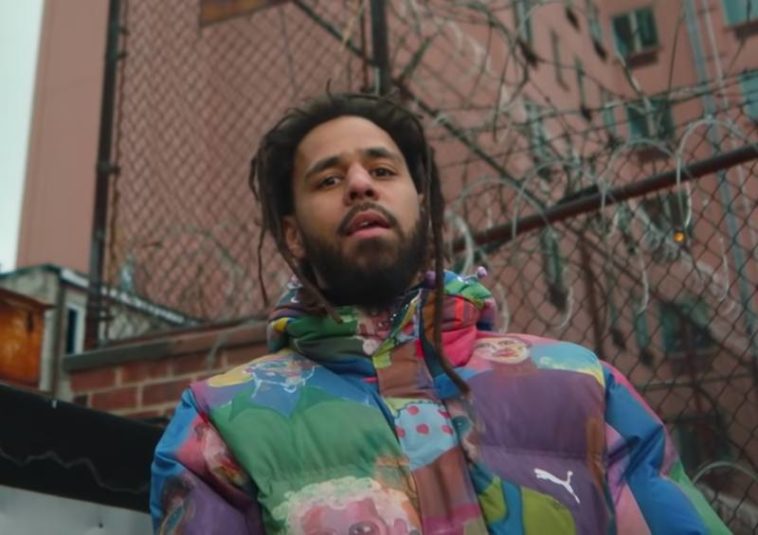 99 Views
Comments Off on J. Cole Leaves A Booth On Fire In New 'Amari' Music Video
J. Cole Drops Music Video For Amari
The "Amari" music video marks the first one Cole has released associated with his new album. Following its release, many of his fans commended him on how fire the visual was. A few highlights of the video are J. Cole (kinda) flying a helicopter, him sporting a dapper suit, and a music booth literally on fire.
J. Cole Could Be 'Done' With Rapping After New Album
Cole's new The Off-Season is rumored to be his last project. Around the same time it was announced Cole will be joining a pro basketball league in Africa, the 36-year-old revealed in an interview the idea of retiring from music is on the table.
"Oh, bro, I'm super comfortable with the potential of being done with this sh*t. But I'm never going to say, 'Oh, this is my last album.' … Because I never know how I'm going to feel two years, three years, four years down the line, 10 years down the line, but please believe, I'm doing all this work for a reason. … I'm doing all this work to be at peace with, 'If I never did another album, I'm cool.'" (SLAM)
J. Cole Drops 'Applying Pressure: The Off-Season' Film
In May 2021, Cole officially started the countdown for his next project. The hip-hop superstar has hyped up anticipation for his sixth studio album by putting out his Applying Pressure: The Offseason documentary.
J. Cole Drops Song Ahead Of New Album
A few weeks ago, J. Cole announced the release of his other new project "Interlude" track through social media. In the post, the Dreamville boss made sure to credit the song's producers along with himself and remind followers the real project would be out in a week.
"It can go up, it can go down…. either way I'm prepared. Interlude. Produced by @tminus_music @tommyparker80s and me. Streaming now. jcole.lnk.to/interlude. See you in a week. The Off-Season."