Dreamville boss J. Cole is done making people wait. The hip-hop superstar has announced his long-awaited Off-Season studio album is literally just days away from dropping.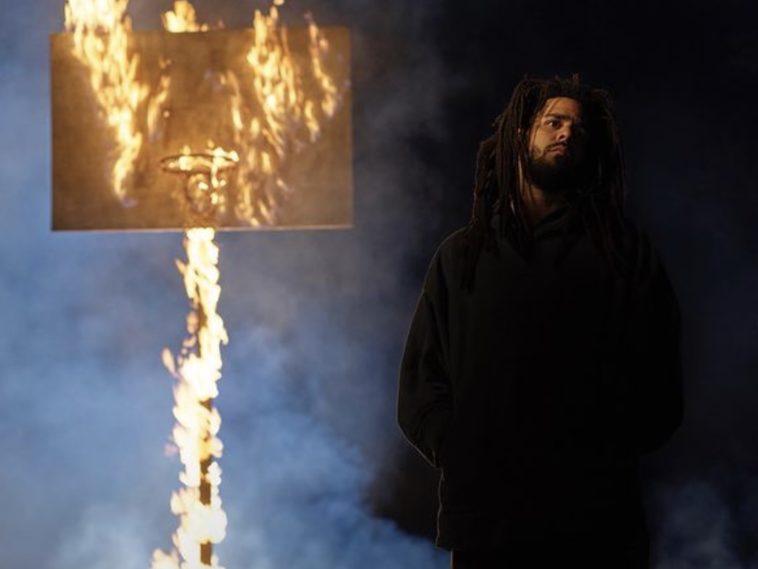 159 Views
Comments Off on J. Cole Announces 'Off-Season' Album Release Date
J. Cole Announces 'Off-Season' Album Date
Cole went to his Instagram page for a rare post. Jermaine's latest snapshot reveals the album's artwork and reveals a May 14 drop date.
"My new album The Off-Season available 5/14. Just know this was years in the making."
Days prior, Dreamville's Bas hit up Instagram with a post which almost immediately faded to black. Along with promising the Cole release was coming in two weeks – presumably May 14 – Bas showed a snapshot of Jermaine in the recording studio.
"The Off-Season. pack your bags. in two weeks."
In December 2020, Cole shared a timeline of the projects he had lined up to drop. If all goes accordingly, The Off-Season follows up Revenge of the Dreamers 3.
"I still got some goals I gotta check off for' I scram…"
J Cole Celebrates 2014 Forest Hills Drive Anniversary
The Roc Nation star knows the significance of December 9. The hip-hop star and his Dreamville label recently celebrated the anniversary of his unforgettable 2014 Forest Hills Drive album by releasing content previously deleted from the Internet.
Cole's label went online to alert diehard fans of the huge news. Dreamville explained the motivation behind unearthing some classic material off the 2014 album.
"A bunch of @JColeNC videos got deleted way back and today were getting them all back up. And because it's the anniversary #FHD heres the world premiere of the never before released video for 'Fire Squad' 🔥🔥🔥 Happy Holidays! https://youtu.be/HCURqfqL8sI" -Dreamville's Twitter
Streaming giant TIDAL made sure to also put big respect on J. Cole's epic LP.
6 years ago today, @JColeNC released his 3rd studio album '2014 Forrest Hills Drive.'
J. Cole's Fire Squad Music Video
To make things even more special, Dreamville and Cole hit the green light on re-releasing his standout "Fire Squad" single and music video.
Master P Hints At His NBA Aspirations
Former NBA player and rap mogul Master P recently talked about J Cole's interest in playing in the NBA.
"When I talked to J. Cole, he was like 'You know, big dog you did it. What do you think I would have to do to make it happen?' I said to get one of these NBA jerseys, it's not gonna be easy. It's gonna be a lot of hate, it's gonna be a lot of people not believing in you but you know J. Cole—he got the right size, he in the gym! … But, what I told him … this a different time we're in. They're going to pick you apart! You're gonna have to be able to hit every shot and if you don't hit every shot, they—you know in the NBA, they don't hit every shot but they believe in them. So, you're gonna have to go somewhere where the team really believe in you and the players believe in you." (TMZ Sports)