Memphis rapper Moneybagg Yo knows he has at least one in the bag. The rap heavyweight has delivered props to both himself and jailed rising star Pooh Shiesty on their impressive 2021 albums.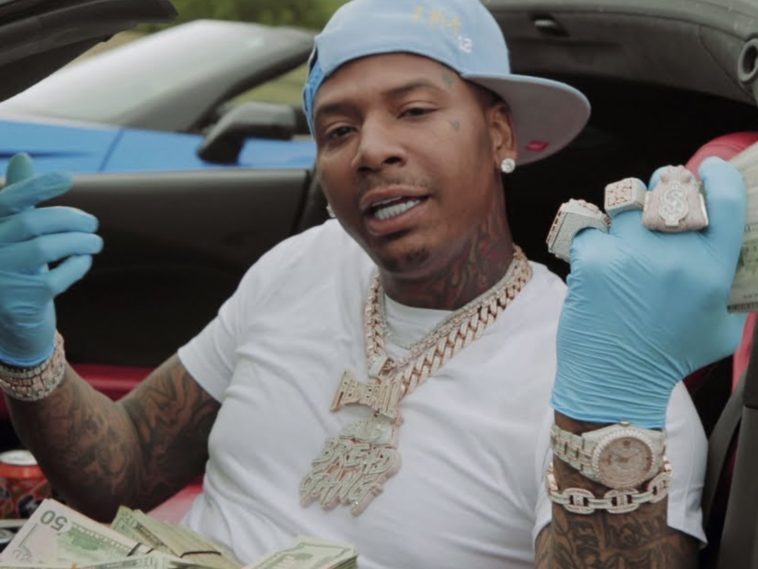 149 Views
Comments Off on Moneybagg Yo Names The 2 Biggest Albums Of 2021
Moneybagg Yo Names 2021's 2 Biggest Albums
Moneybagg tweeted out his A Gangsta's Pain album and Pooh's Shiesty Season were the most impressive projects of the year. He also included a hashtag calling for the fellow Memphis native to be freed after being busted for shooting a single shot into a club.
Can't believe me & @pooh_shiesty made the 2 biggest albums this year #FreeDetMan#Memphis
Pooh Shiesty Charged In Miami Strip Club Shooting
Pooh is in trouble in Miami related to a shooting at a strip club. A security guard was shot in the leg during the Memorial Day weekend incident, which was reportedly caught on video.
Pooh Shiesty (born name Lontrell Williams) was charged with aggravated battery in connection to a May 30 shooting at the King of Diamonds strip club. The "Twerksum" hitmaker had performed at the club that night and was reportedly robbed of $40,000 before the gunfire. He turned himself in to police.
Williams, as he was being led out of the club again, took out the gun and fired one shot — hitting the guard in the ankle, according to the warrant by Miami-Dade Detective Daniel Soto. The guard told police that when he saw the rapper taking the gun out, his jumping out of the way "saved him from being shot in the torso." Williams fled the club with his entourage in a Cadillac Escalade, police said. (Miami Herald)
Already Facing Charges From 2020 Shooting
In Dec. 2020, Pooh Shiesty was arrested in connection to another shooting in Bay Harbor Islands, Fla. That incident, in which two men were shot, reportedly stemmed from a trade gone wrong involving a McClaren car, marijuana and some Jordans.
In that case, he's charged with armed robbery, aggravated battery with a weapon, aggravated assault with a firearm and petty theft. He's pleaded not guilty, and had been out on bond since his March.
Pooh Shiesty Buys His Mom A House
On a positive note, the 1017 Records signee recently showed love to his Day One. He surprised his mother by buying her a new house.
"@tee_da_p i did it @gladysbaines love you 5L💕🩸"